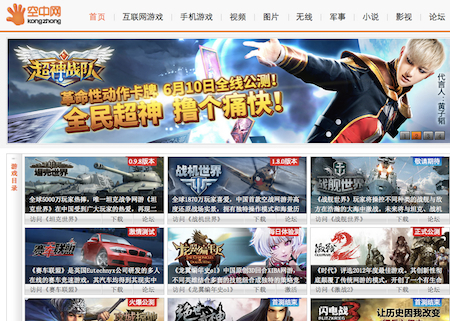 NASDAQ-listed Chinese online game developer and operator KongZhong Corporation has received a preliminary non-binding proposal from its chairman and CEO, as well as IDG-Accel China Growth Fund II L.P., to take the company private, according to a company announcement.
Wang Leilei, KongZhong's chairman and CEO, and IDG-Accel plan to acquire all of the company's outstanding ordinary shares they do not already own for US$8.56 per American Depositary Share (ADS), which represents a premium of approximately 20% to the average closing price over the last 30 trading days.
The buying parties plan to finance the deal with a combination of debt and equity capital.
KongZhong was listed on the NASDAQ in 2004, and develops Internet games and mobile games, with over ten smartphone games across various genres under development.