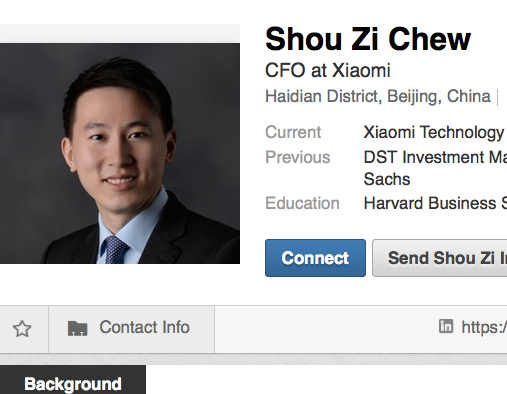 Beijing-based smartphone maker Xiaomi Inc. has hired DST Investment Management Ltd's partner Shou Zi Chew as chief financial officer, according to media reports.
The Hong Kong-based Chew played a key role in DST's participation in Xiaomi's financing round.
In December 2014, Xiaomi completed over US$1 billion new round of financing led by All-Stars Investment Ltd., with Hopu Investment Management, DST, Singapore sovereign wealth fund GIC, and Yunfeng Capital participating.