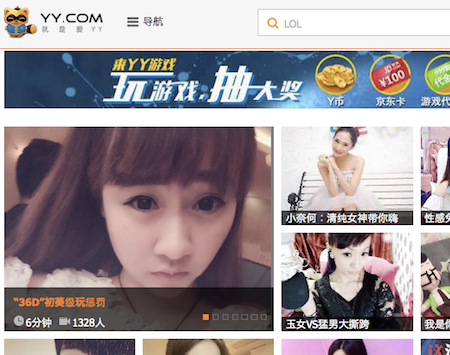 NASDAQ-listed Chinese video-based social network firm YY Inc. has received a non-binding proposal letter from the company's chairman Lei Jun and CEO David Xueling Li to acquire all of the company's outstanding shares not already owned by them and to take the company private, according to a company announcement.
The pair propose to acquire YY Inc.'s American Depositary Share (ADS) at US$68.50 apiece, representing a premium of approximately 17.4% to last closing price before the announcement.
Lei Jun, who is also the founder of Chinese smartphone maker Xiaomi Inc. and a renowned angel investor, and David Xueling Li currently owns approximately 35.7% of YY Inc.'s total outstanding shares, with approximately 75.1% of the aggregate voting power.
The deal will be financed with a combination of debt and equity capital, or rollover equity in the company.
YY Inc.'s website and mobile platform allows young Chinese Internet users to watch videos of others singing and performing, as well as to interact with each other through voice, video and text.