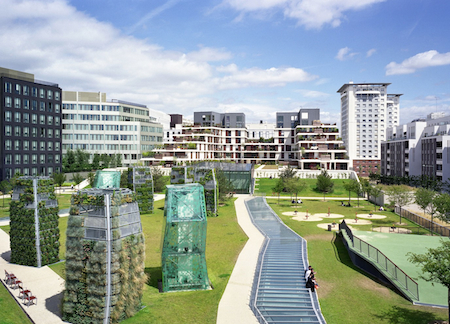 China Investment Corp. has partnered with European real estate investment manager AEW Europe to acquire ten shopping centers in France and Belgium from CBRE Global Investors for €1.3 billion (US$1.42 billion), according to a company announcement.
The portfolio includes two dominant prime shopping centers in Belgium, Waasland and Wijnegem, which are both located near the city of Antwerp.
The remaining eight assets are located across France, including the large urban shopping centers La Vache Noire in Paris and Mayol in Toulon, as well as inner-city shopping centers, a retail park and a group of high street retail assets.
The portfolio was marketed starting in January ahead of the fund's termination date later this year. The sale marks the full wind-down of the closed end fund named CBRE Retail Property Fund France Belgium CV, which was launched 12 years ago.
"Active asset management and asset rotation has resulted in a total return well in excess of the target IRR of 9.5% to our clients…," says Marc Reijnen, the fund's manager.
The fund acquired and sold 26 retail assets, of which many were refurbished to create additional value, says the statement.