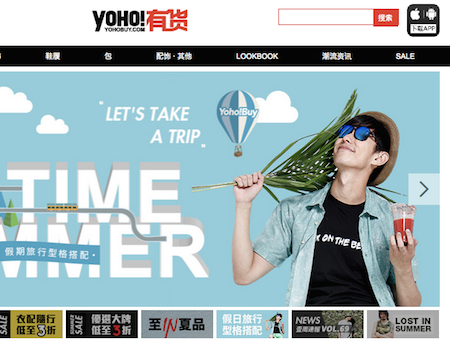 Nanjing city-headquartered youth fashion publishing and e-commerce company Yoho! has raised US$100 million series D financing led by Shenzhen Fortune Venture Capital, according to Chinese media reports.
China Media Capital, Telescope Capital, as well as existing investor CDH Investments and Vertex Venture Holdings also participated.
No information is available on the company's previous funding rounds, but its website says that Bertelsmann Asia Investments is also an early backer.
Founded in 2005, Yoho! started as a youth fashion magazine. The company now operates both paper magazines and online youth fashion community, an e-commerce platform, and mobile apps.
The company's e-commerce platform recorded gross merchandise volume of RMB1 billion (US$160 million) in 2014.