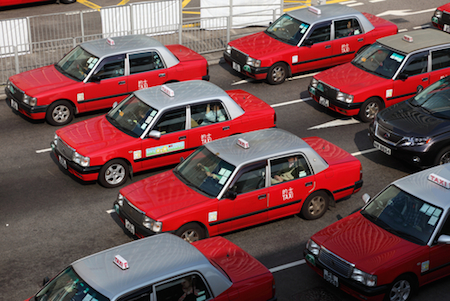 Chinese rental car company eHi Car Services Ltd. has reached an agreement to receive loans, investment and other resources worth RMB1.5 billion (US$242 million) from China Development Bank during the next five years, according to a company announcement posted on its Weibo account.
The New York Stock Exchange-listed eHi says it plans to further expand its networks and car fleet. The two parties will also explore launching innovative financial products related to its car rental services.
In May, U.S. investment firms Tiger Global Management LLC and SRS Investment Management LLC agreed to invest US$150 million in eHi to help expand its fleet.
In 2014, eHi invested US$25 million in the company that makes taxi-hailing app Kuaidi Dache, which was merged with Didi Dache in earlier this year in February.
In a company announcement, eHi says it has sold its stake in Kuaidi Dache to achieve gross proceeds of US$160.9 million, which the company plans to use for business expansion.
Founded in 2006, eHi raised approximately US$120 million in a U.S. IPO in 2014 amid fraud accusations.
EHi is backed by a number of venture capital and strategic investors, including  Qiming Venture Partners, Ignition Capital, CDH Investments, Goldman Sachs Group, Jafco Ventures and New Access Capital.
(Correction: An earlier version mistakenly stated the investment is from the Export-Import Bank of China.)