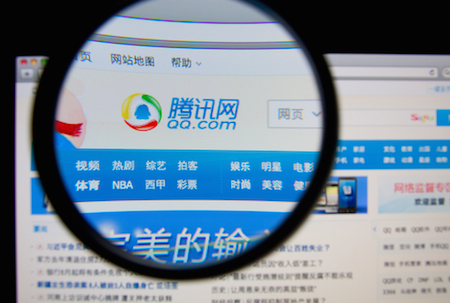 Tencent Holdings Limited has teamed up with Chinese real estate developer Evergrande Real Estate Group to launch an O2O (online-to-offline) platform, with the hope to create an Internet + community services giant, according to a joint announcement.
The two have partnered to acquire a total of 75% of Hong Kong-listed investment holding company Mascotte Holdings Ltd., therefore realizing a back door listing.
Evergrande will hold 55% of Mascotte, while Tencent will hold 20% of the company. The value of their holdings are HK$550 million (US$71 million) and HK$200 million (US$26 million), respectively.
The partnership plans to utilize Tencent's mobile Internet, cloud computing and big data capabilities, as well as Evergrande's traditional property management expertise.
The ambitions of the Tencent-Evergrande O2O platform are to provide one-stop services such as ordering, logistics arrangement, product delivery to users, says the statement without elaborating.