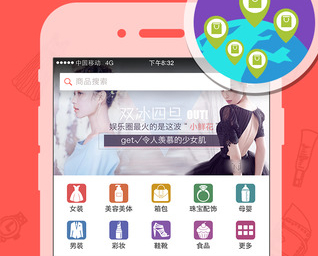 Beijing-based e-commerce platform Taoshijie has completed US$30 million series B round of financing led by venture-backed e-commerce platform Mogujie, according to Chinese media reports.
Existing investors Source Code Capital and other unnamed investors also participated.
China Money Network cannot verify the news.
At the same time, Taoshijie and Mogujie announced that they had formed a strategic partnership to complement each others' product offerings, as well as to improve user experience and share supply chain resources.
Launched in August 2014, Taoshijie focuses on bringing luxury consumer products from overseas markets back to shoppers in China. It claims to have five million registered users, with daily active users of 100,000.
The company previously received US$2.5 million series A financing from Source Code Capital in July 2014, and RMB2 million angel investment in 2013.
Mogujie, a Hangzhou-based e-commerce platform focused on female fashion products, raised US$200 million in series D financing in June 2014.
Its other investors include Hopu Investment Management Co., TBP Capital, Qiming Venture Partners, IDG Capital Partners, and Banyan Capital.