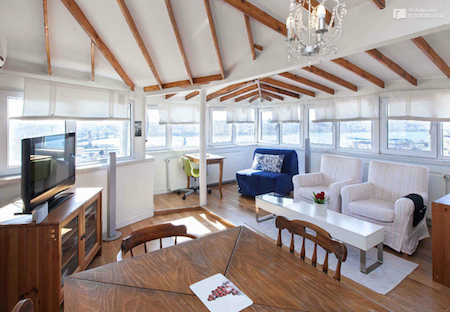 Zhubaijia, a Shenzhen-based online short-term vacation home rental platform focused on Chinese tourists traveling overseas, has completed RMB200 million (US$31 million) series B round of financing led by CITIC GoldStone Investment Fund, according to Chinese media reports.
Other Chinese venture capital firms including AB Capital, Hong Kong-based investment holding company Neway Group Holdings Limited, UC Capital also participated.
Legend Star, a Chinese incubator program launched by Legend Holdings, made an angel investment in the company.
There is no other information available on the company's previous funding rounds. Zhubaijia says its listings currently cover rental homes in 60 overseas travel destinations.
Last week, another similar platform Tujia.com completed US$300 million series D and D+ rounds led by All-Stars Investment Limited.
In July, Beijing-based XiaoZhu.com also said it had received US$60 million series C financing led by Joy Capital.