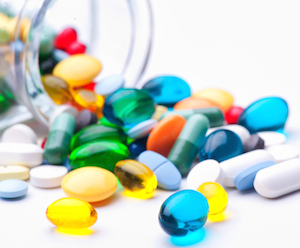 A six-months-old healthcare O2O (online-to-offline) start-up founded by Shanghai Pharmaceuticals Holding Co., Ltd. has completed RMB1.112 (US$174 million) series A funding with participation from JD.com Inc. and IDG Capital Partners, according to a securities filing.
Shanghai Pharmaceuticals, listed on the city's stock exchange, is leading the round, injecting RMB900 million (US$141 million) via a share swap.
JD.com is contributing RMB150 million (US$23 million) in cash and resources, while IDG is investing RMB60 million (US$9.4 million) in cash.
After the completion of the round, Shanghai Pharmaceuticals will hold 74.25% of the start-up, which is named Shanghai Pharmaceutical Big Health Yunshang Co., Ltd.
JD.com and IDG will each 12.5% and 5% of the company, respectively.
Shanghai Pharmaceuticals launched the healthcare O2O platform in March with a RMB100 million (US$15.6 million) investment.
The start-up focuses on electronic prescribing, drug and patient data. Patients and doctors can utilize its platforms to prescribe and purchase drugs, as well as to make appointments and online consultancy.
In May, Shanghai Pharmaceuticals and JD.com reached a strategic partnership to cooperate on strategy and online businesses.