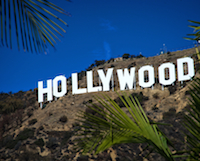 A Hong Kong-listed unit of Chinese property developer Gemdale Corporation has partnered with Californian real estate firm LaTerra Development to form a joint venture that will build a US$125 million mixed-use project in Hollywood.
In a joint announcement, Gemdale Properties and Investment says this investment will be the first of many deals as the company plans to ramp up activities in Los Angeles.
The approximate 4-acre mixed-use project, located at 1350 N. Western Avenue at Sunset Boulevard, is an infill development project with office, retail and apartments planned.
Founded in 1988, Gemdale Corporation built 30,000 residential condominium units sold in over 25 major cities in China in 2013 alone. The company established its U.S. headquarters in Los Angeles in 2015.
LaTerra is a private Los Angeles-based residential and mixed-use development company with a focus on urban infill locations.