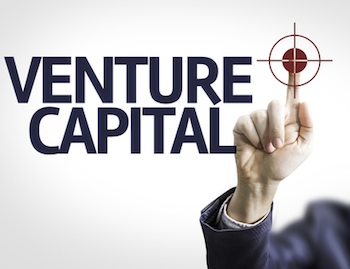 There are 437 venture financing deals worth US$13 billion in Greater China during the third quarter, 88% higher than the last quarter in terms of deal value, according to numbers newly released by data tracker Preqin.
During the second quarter, there were 252 venture deals worth a combined US$6.9 billion in Greater China.
In addition, six of the world's top ten venture deals during the third quarter took place in China.
The deals include Didi Kuaidi's US$2 billion financing round in July and US$1 billion round in September, as well as online travel services platform Tongcheng Network Technology Co., Ltd.'s RMB6 billion (US$967 million) round, Ele.me's US$630 million series F round, Ucar's US$550 million series B round, and NextEV's US$500 milion round.
China led the strong growth of venture capital deals in Asia during the past quarter. India and China together witnessed 709 venture deals worth a combined US$16.9 billion, comparing with 932 venture capital deals worth an aggregate US$17.5 billion in North America.
"In emerging markets, particularly in Asia, rapidly developing economies like China and India are providing increasing numbers of opportunities for investors and fund managers," says Christopher Elvin, head of private equity products at Preqin.
"In the more mature markets of North America and Europe, deal numbers have fallen, and the total number of deals in 2015 so far is a quarter lower than in the first three quarters of 2014," he adds.
Asia's share of global deal flow has increased by seven percentage points from the second to the third quarter, and its share of deal value has increased by nine percentage points.
At the same time, the North American market share of the number of deals dropped by six percentage points from the second quarter, while the aggregate value that the region contributed to the global total fell by nine percentage points from 53% in the second quarter to 44% in the third quarter.
Globally, there were 2,121 venture capital financing deals in the third quarter 2015, worth a combined US$39.8 billion. This marks a 9% drop in deal numbers year-on-year, but the aggregate deal value is 88% higher.
Europe witnessed 297 deals in the third quarter, a 7% drop from last quarter. In 2015 year-to-date, 980 deals have been seen in the region, a 25% decrease from the 1,307 deals in the first three quarters of 2014.
The unspent capital available to venture capital firms currently stands at $143 billion globally, up slightly from the $141 billion in dry powder recorded at the end of last quarter.