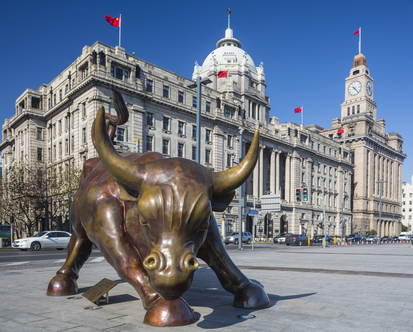 Greater China-focused hedge funds posted their third consecutive month of gains and were up 0.85% in November with annualized returns of 15.87% for the year, outperforming the CSI 300 Index by almost 9% on a year-to-date basis, according to data released by Eurekahedge.
Asia ex-Japan mandated hedge funds are up 7.15% year-to-date, the biggest gainer among all hedge fund regional investment mandates, outperforming the MSCI AC Asia ex Japan Index by over 14%.
Among developed markets, Japanese managers lead with year-to-date gains of 6.36%, followed by European managers up 4.95%.
North American managers trail behind with gains of 0.90%. North American managers look on track to post their worst annual return since 2011.
Globally, hedge funds are up 0.88$ in November and 2.58% year-to-date, which compares with a gain of 4.61% seen year-to-date last year.
In terms of strategy, distressed debt funds posted the worst return among all hedge fund strategic mandates on a year-to-date basis, down 3.92% and are on track to post their worst performance since 2008.
Relative value volatility funds have delivered the best gains of 5.58% in 2015.
Total assets-under-management in hedge funds grew by US$100 billion in 2015, with three-quarters of this gain coming from investor flows.