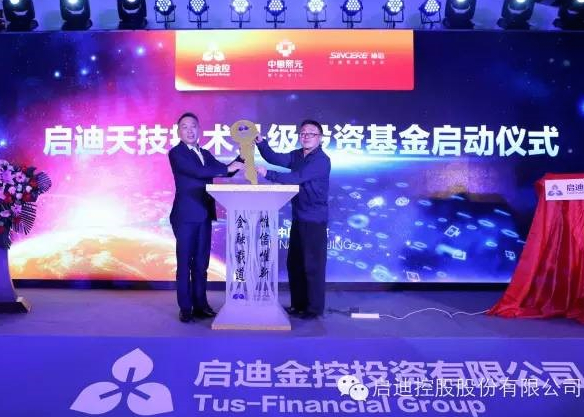 An entity backed by Tsinghua Holdings Co., Ltd. says it plans to raise RMB4.5 billion (US$693 million) across three industry funds to invest in China's industrial upgrading, healthcare and environmental protection, according to an official announcement.
The Tus-Financial Group, which is jointly funded by Tsinghua-controlled Tus-Holdings Co., Ltd. and Haoyang Property Development Co., Ltd., announced the plans in December.
The funds are part of Tus-Financial's strategic priority to build a small and micro Internet finance platform focused on serving the small and micro enterprises in China via innovative technologies.
Tus-Financial has attracted two property developers, Chongqing-based Sincere Group and Dongguan-based Zhonghui Xiyuan Real Estate Group, as new shareholders in the new initiative.
Shanghai Pudong Development Bank, CCB International and Zhongfu Investment have also signed on as strategic partners.
Tus-Holdings plans to launch the three industry funds with different local partners, and raise portions of the funds from third-party investors.
The fund focused on industrial upgrading plans to invest in projects on carbon emissions and carbon trading, particularly in China's many industrial parks.
The healthcare fund plans to focus on pharmaceuticals, medical services, senior care and Internet healthcare technologies.
Tus-Holdings is the operator of Tsinghua University Science Park Development Center.
Separately, Redbud Capital, a venture-focused fund-of-funds under Tsinghua Holdings, has reached a first close of RMB1 billion (US$154 million) on its third China-focused fund.
The fund is jointly launched by Tsinghua Holdings and Nantong State-owned Assets Investment Holdings.