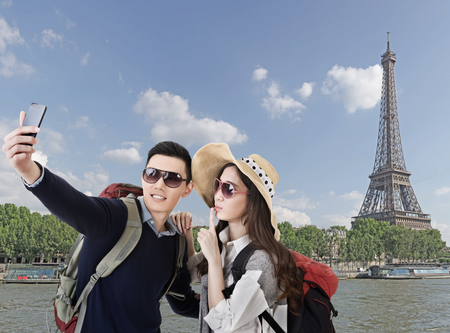 China produced 109 million outbound tourists in 2015, with total retail spending of US$229 billion, a key milestone in China's outbound tourism history, says German market research firm GfK.
The data consolidate China's position as one of the top global sources of tourists, in terms of both number of trips and money spent during international travel.
At the same time, there have been profound changes in the behavior of the typical Chinese traveler, with Chinese Millennials firmly established as the core drivers of China's outbound tourism spending.
Up until 2013, Hong Kong was the preferred destination for China's outbound tourists, driven by its cultural similarity, lower travel costs and accessibility via short-distance travel.
But since 2014, increasing numbers of China's outbound tourists have been opting for other destinations.
By the start of November 2015, the top five favorite destinations for Chinese travelers were South Korea (representing a traveler increase of 112% since 2011), Thailand (up 263%), Hong Kong (up 37%), Japan (up 157%) and Taiwan (up 54%).
Europe remains the most popular destination for Chinese traveling outside of Asia, showing an increase of 97% in the number of air and overnight visits in the last four years.
This is followed by North America (up 151%) and the Middle East (up 177%).
Africa remains the destination least visited by Chinese tourists – but with signs that this could be changing, as visits have risen by 306% since 2011.
Half of China's outbound travelers are aged between 15 to 29, or the "millennials" group, while over a third are aged 30 to 44, and 10% are between 45 to 59.
The sheer size of the millennial group within China's travelers makes this a commercially attractive target audience for those destinations who are looking to draw in Chinese tourists.
This attraction is increased by the fact that two thirds of Chinese Millennials belong to the high income bracket. In addition, their financial standing is expected to increase as their careers advance, since seven out of ten Millennials hold "white collar" executive or professional jobs.
Chinese Millennials are more ambitious than their predecessors, and more hedonistic in their willingness to spend money to indulge and pamper themselves. They are also slightly less price sensitive, being the biggest purchasers of luxury goods in Asia Pacific.
They also cherish freedom more than their parents or grandparents. They want the ability to pursue their passions and go after meaningful, adventurous and exciting experiences, says GfK.