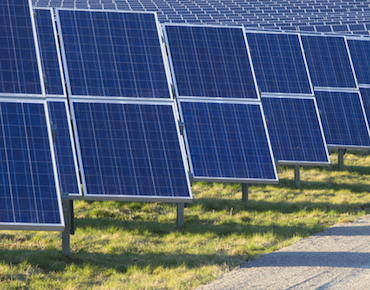 Chinese solar energy firm Asia Clean Capital Ltd. has received a US$40 million project finance loan from Goldman Sachs to accelerate the expansion of its rooftop solar systems in China, according to a company announcement.
"Today's announcement signifies a substantial vote of confidence in the future of Asia Clean Capital and also in the fundamentals of the rooftop solar industry in China," says company chief executive Thomas Lapham.
Asia Clean Capital finances 100% of the project costs and provides the design, equipment, government approvals, installation, and long-term maintenance of solar systems to multinational and domestic corporations in China.
All electricity produced through Asia Clean Capital's solar projects is then provided to clients at agreed rates lower than when purchased from the local power grid.
This way, companies can reduce operating costs, decrease carbon footprint and meet sustainability targets.
The company's project sites are typically large production facilities with electric demand from one to twenty megawatts.
Asia Clean Capital serves companies in the automotive, consumer goods, food & beverage, healthcare, manufacturing and technology industries in China.
This project finance facility is part of Goldman Sachs' commitment to finance and invest US$150 billion in clean energy by 2025.