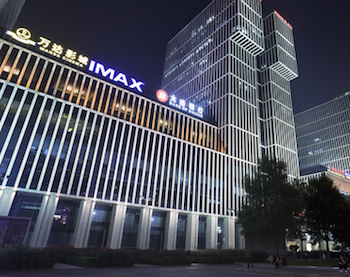 Dalian Wanda Group has obtained China's first Internet lending business license from Shanghai's Free Trade Zone, and plans to list its Internet finance arm in the future, says the Chinese conglomerate's chairman Wang Jianlin.
Wanda's Internet financial services arm will hit RMB300 billion (US$46 billion) in total transaction value and cover up to 800 million consumers by 2020, says Wang at the Asia Financial Forum in Hong Kong yesterday.
China's richest man did not give a timetable on the unit's planned stock market debut. But he is confident that the business can grow exponentially because of Wanda's massive network of shopping malls and movie theaters across the country.
For example, Wanda launched an online payment mobile app Feifan Card last year. Consumers can sign up an account while shopping at Wanda Plaza, the company's shopping mall brand, to make online payment.
Next, Wanda is adding credit card functions to its Feifan Card, with future plans to offer saving account services, says Wang, who estimates that Wanda can hit 500 million in total card issuance in the near future.
Despite the ambitious projections, Wanda is a late comer to the Internet finance scene in China.
Alibaba Group Holdings Ltd.'s financial services arm began its online payment service Alipay in 2004. The unit, which was valued at US$45 billion last year, is currently raising at least US$1.5 billion before a planned initial public offering as early as this year.
The Internet financial services arm of Chinese e-commerce firm JD.com Inc. just announced a RMB6.65 billion (US$1 billion) funding round at US$7 billion valuation.