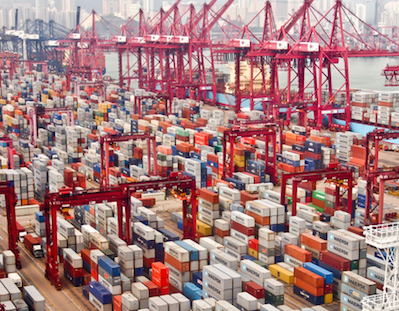 China's exports fell 11.2% year-on-year in January in the seventh straight month of decline, while imports tumbled 18.8%, the 15th month of decline.
Both exports and imports came in far worse than expected. Exports declined after China has allowed the RMB to weaken nearly 6% against the U.S. dollar since last August.
As a result, China recorded trade surplus of US$63.3 billion in January, compared to US$60.09 billion in December.
"Overall, we believe the sharp drop of trade in January was a reflection of weak external demand, especially given the weak exports of neighboring economies such as Korea and Taiwan," says a research report by ANZ.
"The record level trade surplus indicates that China continued to run a large current account surplus, and this should help offset some of the capital outflow and alleviate some depreciation pressure on the RMB," the report adds.