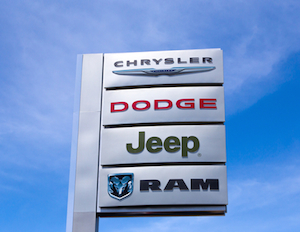 China Grand Automotive Services Co., Ltd., the nation's largest auto dealership previously owned by TPG, may soon become the world's largest.
For the global private equity giant who offloaded its stakes over a year ago, will this provide consolation or provoke deeper regret?
Maybe both.
Or, maybe none, as it is the nature of the business that private equity firms can only support a company's growth for a certain amount of time.
Moreover, the returns don't seem to be bad at all. TPG reportedly invested around US$100 million in China Grand in February 2007, and sold for US$700 million – reportedly, again – in December 2014.
If we take these as a proxy because no official numbers were released, it points to a return of seven times of investment over nearly eight years.
TPG Investment
In February 2007, TPG invested in Shanghai-based China Grand Auto, a company founded five years ago with the support of a Xinjiang province-based group.
At the time, Chinese car dealerships were in their heyday, benefiting from rapidly growing auto sales and juicy margins.
After TPG invested, it helped the company embark on a path of fast expansion, acquiring dealerships in Anhui, Gansu, Hebei, Ningxia, Shandong province, and Chongqing.
The company also expanded its business lines to an auto insurance brokerage, car rentals, online used car auctions and auto financial leasing.
In addition, TPG pushed China Grand to expand its market focus to mass-market brands such as Buick, Volkswagen and Toyota, as opposed to only focusing on luxury brands.
Abandoned IPO Plans
In TPG's original calculation, an initial public offering would be the natural and ideal exit route.
But several attempts were unsuccessful, as Chinese demand flagged and investor interests declined.
Certainly, an IPO would have been much more lucrative. At one point before TPG settled on offloading to a group of Chinese investors in 2014, China Grand was seeking to raise around US$1 billion.
But TPG was pressured by time as seven years had passed when the private equity firm last pushed for an IPO.
Even if the IPO would be successful, counting for a one-year lock-up period, TPG would have been subject to great uncertainties trying to offload a large amount of shares before its ten year post-investment deadline.
Selling to other investors provided a clear payout. In December 2014, TPG closed the chapter of its "marriage" to China Grand, selling all of its interests to a group of Chinese investors including Haitong International Securities Group Ltd.
At that time, China Grand was already the number one passenger vehicle dealership in China with 494 outlets, the number one passenger vehicle finance leasing provider, and the largest used vehicle trading agent in China.
Reverse Merger
The Chinese investors had a well-planned future for the Chinese car dealership: a back-door listing on China's A-share market, followed by furious consolidation leveraging the capital markets.
A few days after the announcement of TPG's sale, Shanghai-listed Merro Pharma said it planned to acquire China Grand for RMB23.6 billion (US$3.7 billion).
There was a glitch to the deal. A few weeks after the announcement, China's securities regulators halted examination of the reverse merger as unnamed parties were allegedly involved in illegal activities.