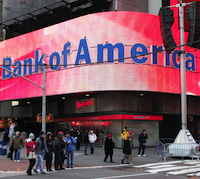 China Renaissance has hired ex-Bank of America Merrill Lynch executive Xia Yang as managing director and global head of equities, based in its Hong Kong office, says a company announcement.
In this role, Xia will lead the Chinese investment bank's equities and research teams globally and report to Bao Fan, chairman and group chief executive officer.
"We are pleased to have Yang on board," said Fan Bao. "We're committed to building an equities solutions platform to better serve high-growth 'new economy' enterprises in China as well as international investors looking for opportunities in this sector."
Prior to joining China Renaissance, Yang most recently served as managing director and head of greater China equities at Bank of America Merrill Lynch.
Before that, Yang was at UBS AG where he worked in various parts of the business, including as head of Greater China equities at UBS.
Before joining UBS, Yang held various positions at Credit Suisse, Lehman Brothers and Investment Technology Group.
Yang earned a Ph.D. in Electronic Design Automation from Carnegie Mellon University, an MBA from New York University, and separate bachelor's degrees in Electrical Engineering and Enterprise Management from Tsinghua University.
China Renaissance is a locally grown investment bank serving the financing needs of China's "new economy" entrepreneurs, those creating business models powered by the Internet and information technology.