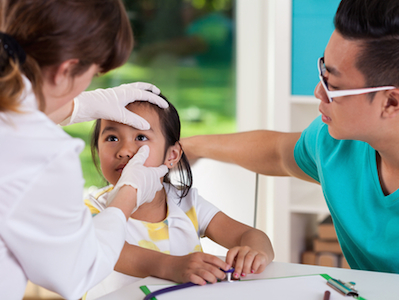 Yunfeng Capital has joined a bidding war to take NASDAQ-listed Chinese health check up firm iKang Healthcare Group, Inc. private, proposing an all-cash deal and positioning itself against two earlier rival bids.
In an announcement, Yunfeng Capital, established by Alibaba Group Holding Ltd.'s founder Jack Ma and David Yu, says it would pay US$20 to US$25 per American Depositary Share (ADS) to acquire iKang, compared to US$25 per ADS from an investor group led by rival Meinian Onehealth Healthcare (Group) Co. and US$17.80 offered by a consortium led by company founder.
According to Chinese media citing insiders, iKang's founder Zhang Ligang has withdrawn his participation in an earlier proposal and is now acting in concert with Yunfeng Capital.
Yunfeng joins the battle to privatize one of China's largest private health check-up chain operations, despite Alibaba Group Holdings Ltd. being a member of a rival offer.
iKang says there has been no decisions made by its board with respect to the company's response to the three proposals.
The race to privatize iKang began in August 2015, when founder Zhang Ligang and FountainVest Partners proposed to take the company private for US$17.80 per ADS in cash.
The deal took an unexpected turn when iKang's rival, Shenzhen-listed Meinian Onehealth and a group of private investors proposed to do the same for US$22 per ADS in November.
A few days later, iKang adopted a poison pill plan to thwart Meinian Onehealth's competing offer.
The Meinian Onehealth-led group, which includes Ping An Insurance (Group) Company of China, Ltd., Taiping Asset Management, Huatai Ruilian Fund Management, Sequoia China Investment Management LLP and Cathay Capital Private Equity, increased its offer to US$23.50 per ADS in December 2015.
In January, Alibaba and Ontario Teachers' Pension Plan (OTPP) announced that they would join the investor consortium led by company founder Zhang Ligang to privatize the NASDAQ-listed company.