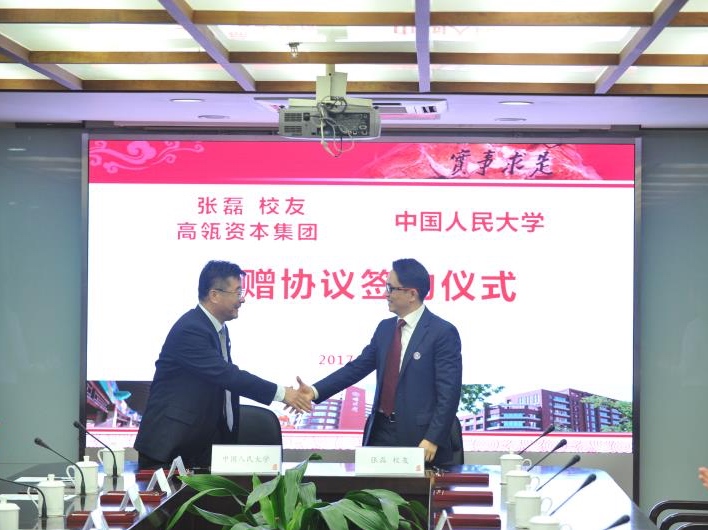 Zhang Lei, founder and CEO at Hillhouse Capital, has donated RMB300 million (US$43 million) to his alma mater Renmin University of China to establish an education fund.
The donation is the latest example of high-profile philanthropy by China's leading venture capitalists.
According to an announcement, the Renmin University Hillhouse Academy Education Development Fund will aim to support innovative courses and enhance the competitiveness and influence of the university.
"From US$20 million in 2005 (when we started) to (assets-under-management of) US$30 billion, Hillhouse used 12 years to become one of the largest private equity management funds," said said Zhang Lei. "In the future, with the university's encourage and support, we will provide more support for the university's development, and for the young who are fight for their dreams."
 
Earlier this month, Richard Liu, founder at JD.com Inc. donated RMB300 million (US$43 million) to his alma mater Renmin University to establish Renmin University JD Fund.
Zhang Lei earlier donated RMB10 million (US$1.4 million) to Renmin University in 2010, and one year later established the Hillhouse Academy. In 2010, he also donated US$8 million to another alma mater Yale University in the United States.
Founded in 2005, Hillhouse focuses on the consumer, telecom, media and technology, and healthcare sectors and invests in companies across all equity stages. Its portfolio companies include Baidu Inc., Tencent Holdings Ltd., Mobike and Nio.
Last month, it led a RMB380 million (US$55 million) series C round in Yitu Technology, a Shanghai-based artificial intelligence start-up specializing in the field of machine vision, big data and advanced hardware. It also joined a US$550 million round in Sea Ltd., a Singaporean online game developer.