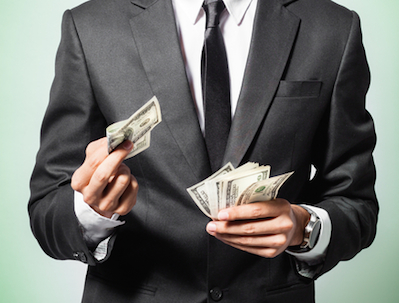 The U.S. investment ambitions of Canyon Bridge Capital Partners took a serious blow on Monday with the indictment of its founder Benjamin Chow on insider trading charges related to its failed acquisition of U.S. chip maker Lattice Semiconductor Corp. However, Chow's legal crisis didn't stop Chinese-government-backed Canyon Bridge from easily winning shareholder approval to acquire British chip design company Imagination Technologies Group Plc. on Tuesday.
The duel pieces of news underscore the risk and opportunities for Chinese investors overseas. While Chinese companies are aggressively pursuing acquisitions in key technology sectors overseas, often with Chinese government support, the increased scrutiny of such deals can lead to unforeseen difficulties. That risk, especially in the U.S., appears to have heightened under the presidency of Donald Trump.
So far this year, a slew of Chinese investments in the U.S. have been blocked due to opposition by the Committee on Foreign Investment in the United States (CFIUS), including Canyon Bridge's planned US$1.3 billion acquisition of Lattice. Pending China-U.S. M&A deals worth as much as US$9.7 billion are reported in limbo due to increase CFIUS scrutiny, as China Money Network previously reported.
The indictment filed in the Southern District of New York against Chow, a U.S. citizen, alleges that he conspired to commit securities fraud by passing information about the Lattice deals to an unnamed business associate and friend. In a press release, Acting U.S. Attorney Joon H. Kim said: "As alleged, Benjamin Chow tipped his friend about a potential acquisition of Lattice Semiconductor Corp by private equity firms he managed, including one based in China. Mr Chow's illegal tips resulted in multimillion-dollar profits for his friend and business associate."
The charges against Chow carry a potential prison sentence and maximum fines of US$5 million. Significantly for Canyon Bridge, a conviction could also result in Chow being banned from trading securities in the U.S. Chow has denied the charges through his lawyer. Meanwhile, Canyon Bridge Capital Partners is not subject to the indictment.
Chow's legal troubles did not, however, deter investors in Imagination Technologies, 99% of whom reportedly voted to approve Canyon Bridge's 550 million pound ($737 million) takeover offer. Canyon Bridge announced the Imagination deal just days after its bid to acquire Lattice was blocked by the U.S. government.
A court hearing to sanction the Imagination takeover is expected to be held on November 6 in London. There are currently no indications that the legal proceedings in the U.S. will influence that decision.