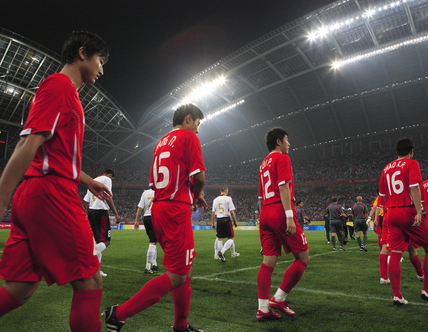 Investment management firm China International Capital Corp. has led a new funding round worth RMB618 million (US$95 million) in Hupu Sports (Shanghai) Media Ltd., an online sports information, retail and entertainment community.
It is unclear how Hupu is valued in the round, but Chinese media reported that the company is now a unicorn and valued over US$1 billion. Hupu and CICC did not respond to an inquiry from China Money Network to confirm the valuation.
Established in 2004, Hupu operates online platform Hupu.com, offering services including sports information, sports live streaming, sports equipment e-commerce, online sports communities, sports marketing and sports management services. The company claims that its online sports community receives 160 million daily page views, and its e-commerce platform recorded a total transaction value of RMB2 billion (US$300 million) last year.
In 2015, Hupu teamed up with Chinese sports goods firm Guirenniao Co., Ltd to set up a RMB2 billion (US$320 million) industry investment fund, and also established a sports industry-focused investment firm Arena Capital together with Greenwoods Asset Management Ltd. Arena Capital's portfolio companies include shared gym operator Supermonkey and boxing event firm Kunlun Fight.
In 2016, Hupu reportedly made plans for an IPO on a domestic stock exchange to raise RMB420 million (US$64 million) via a backdoor linting with Shanghai Stock Exchange-listed Weifang Yaxing Chemical Co., Ltd. However, in January, 2017 Weifang announced that the transaction had been cancelled. Two months later, China Securities Regulatory Commission terminated Hupu's pre-IPO audit, reportedly due to questions about its ability to profit as the company's revenue depends heavily on advertisement.
Hupu previously raised a RMB240 million (US$37 million) series D round from Quansheng Investment in 2015. One year prior, it also received RMB100 million(US$16 million) in series C financing round led by Greenwoods.
In 2012, it completed a RMB40 million (US$6 million) series B round led by Haitong Kaiyuan Investment.