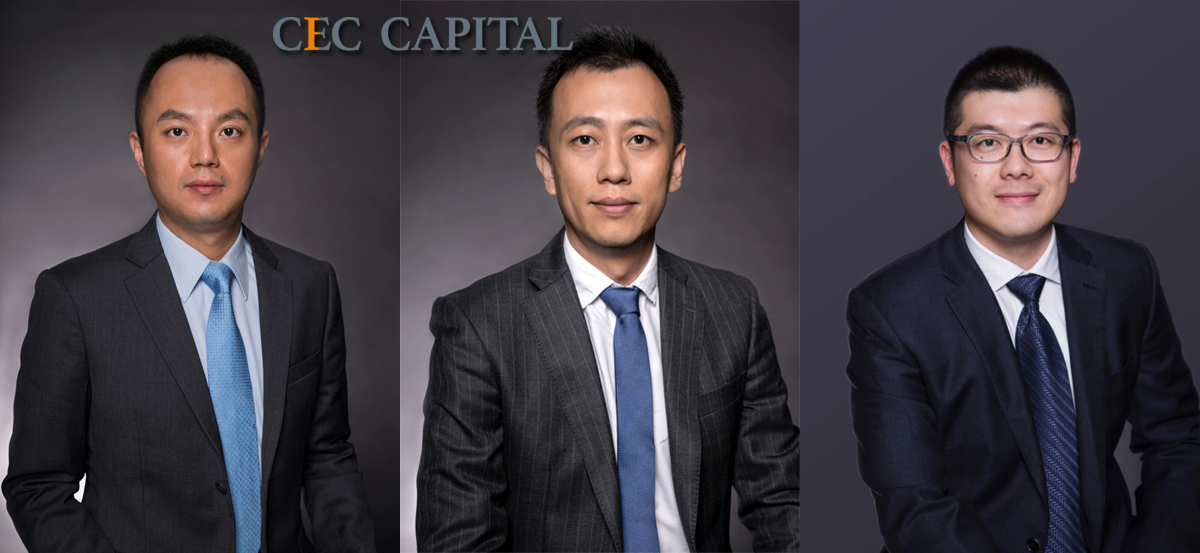 Chinese investment banking firm CEC Capital Group has announced the promotion of John Song, Gang Li and Zack Zhang to partner, as the firm aims to broaden and deepen its coverage to a new class of rising Chinese enterprises.
John Song will focus on technology, media and telecommunications, as well as the consumer sector. Song built the corporate securities division at CEC Capital and has led several deals including fresh produce e-commerce platform MissFresh and logistics operator Fengchao. He has more than ten years of experience in investment banking. He previously worked at Chinese investment banking firm CICC, where he was responsible for executing IPO, equity financing, bond financing and M&A projects for major clients, such as China Construction Bank and Agriculture Bank of China.
Gang Li has been focusing on the medical and healthcare industry. At CEC Capital, he has led deals in biopharmaceutical firm Zensun (Shanghai) Sci & Tech and precision medicine company 3D Medicines. Before joining CEC Capital, he served as senior vice president at CITIC Securities and participated in various projects covering refinancing, overseas M&A, asset restructuring and financial advising services.
Zack Zhang will lead the equity capital management team. He has developed the equity capital management team for CEC Capital, pushing the digitalization of the firm's information system to cover over 3,000 investment firms and about 20,000 investors. He previously worked at JLL, Boxin Capital and Sanpower Group, having completed pre-IPO private equity investments in A-share listed companies such as Sanfo Outdoors and Raisecom.
"The three colleagues have demonstrated their excellent leadership in the past few years and have won respects from the industry and colleagues," said Wang Ran, CEO and founder of CEC Capita, "They will make our management team stronger."
Founded in 2000, CEC Capital Group, formerly known as China eCapital Corporation, is an investment bank in China with a core focus on the TMT, consumer and healthcare sectors.
Headquartered in Beijing with offices in Shanghai, Los Angeles, San Francisco and New York, the firm provide M&A advisory, capital raising, and asset management services to Chinese companies. It acquired Siemer & Associates, a U.S. boutique investment bank, in 2016 to expand its businesses in the U.S.