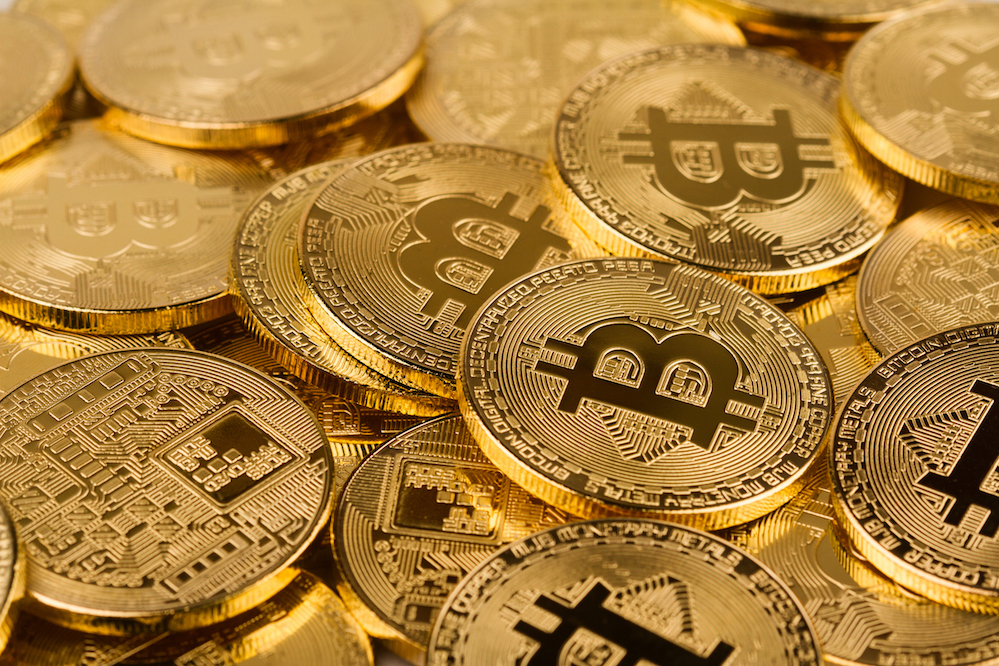 Despite the current market slumps, Chinese cryptocurrency practitioners still believe a bull market is in store because of the growing size of capital that is readying themselves to enter into the space.
Thousands of token investments funds with hundreds of billions of RMB in combined capital are being set up right now. This is happening in the backdrop of increasingly unstable macro financial environment. Many in the Chinese cryptocurrency world think the combination of the two factors could lead to another round of bull market.
In October, there should be a relatively large increase in crypto prices," Sun Zeyu, founding partner of Genesis Capital, told Chinese media outlet Tencent Technology. "Even if there may be a bear market during the second half of this year, I personally think it will soon be over. We may be approaching to the end of the bear market."
Because of several security breaches and negative regulatory moves across different markets globally, Bitcoin prices have dropped 22.68% during the past month to around US$6,513. Ethereum has dropped 33.57% during the past month to US$470. The total market capitalization of the crypto universe stood at US$278.8 billion, the lowest for the past five months.
But the bear market is not stopping Chinese crypto experts from being optimistic. "The scale of the fifth wave of the crypto bull market may be far beyond our imagination," Gao Kangdi, a partner at Metropolis VC told Chinese media firms.
What is supporting such optimism is the quiet preparation of capital on a massive scale getting ready to act the "All In Crypto" mantra. "In recent months, there have been over a thousand foundations being established in Singapore by Chinese nationals," said Chen Xianhui, an agent specialized in helping Chinese clients to register foundations in Singapore. Most of these newly established foundations are used setting up various token investments funds.
The registration process in Singapore is extremely simple – only a scanned copy of the registrant's ID and passport are required, making Singapore the top choice by Chinese citizens for this purpose. "It costs only RMB10,000 (US$1,561) and 15 working days," Chen said. Not to mention Singapore's close proximity to China.
Outside of Singapore, Cayman Islands and Malta are other top choices. However, the registration price in the Cayman Islands is more expensive of nearly RMB30,000 (US$,4,684). But there are other benefits of setting up foundations in Cayman Islands, where the registrants' and the team's identities are kept confidential.
"Many more secretive foundations will choose to register in the Cayman Islands." Chen said. He estimates that at least 2,000 foundations were set up all over the world in the last three months by Chinese nationals, with the aim of setting up token investment funds. These token funds could have capital ranging from tens of millions of RMB to billions of RMB. according to Chen.
There are different types of foundations. Some foundations are "public chain" projects preparing to invest and support their own ecosystem. Some are traditional venture firms preparing to enter the crypto world. Others are wealthy investors hoping to make quick returns.
The reason behind the planned establishment of so many token funds is because, increasingly, people feel the best opportunity in the blockchain field now comes from the investing. Whether investing in the primary market or in the secondary market, it is the most direct and quickest path toward hitting the jackpot.
In addition, money from traditional sectors are coming in as well. In China, funds with hundreds of billions of RMB are ready to enter the crypto market. There are perhaps as much as one trillion U.S. dollars around the world that may invest in crypto soon, reckons the head of a quantitative investment fund in China who spoke on condition of anonymity.
The other important driver for a crypto bull market is the deterioration of the traditional financial services market. Shen Zhihua, vice president of Fosun Financial Services Group, thinks the global debt level is dangerously high. "The global financial leverage ratio is too high and credit is excessive. These are signs of financial instability," he said.
A financial crisis or a political conflict could lead money to seek "safe haven", which in 2018 could include cryptocurrency, some believe. Gao Kangdi said that people need to survive the current bear market to welcome another bull market that will send Bitcoin and other token prices to levels unseen before.