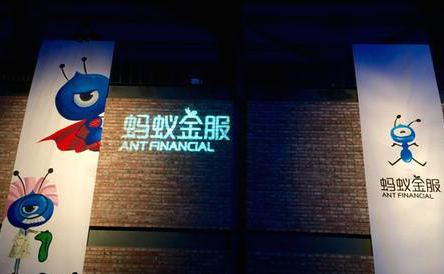 AlipayHK, a unit of Alibaba's Ant Financial, and Philippines-based payment service platform GCash launched a cross-border remittance service based on blockchain technology yesterday.
The service allows users of AlipayHK, a digital wallet joint venture between Ant Financial and Hong-based multinational conglomerate CK Hutchison Holdings, to wire money to the Philippines through a secure, transparent and fast channel. Standard Chartered is the designated settlement bank. This service would facilitate domestic helpers from the Philippines to wire money home in a much easier way.
Jack Ma, the founder of Alibaba Group, which owns 33% of Ant, said at an event launching the new remittance service that there are still over 1.7 billion people in the world without a bank account. However, the rising popularity of smartphones presents an opportunity for the development of new financial services.
"Blockchain technology can help overcome the challenges of security, sustainability and inclusion," he said during the Hong Kong launch ceremony.
Blockchain is a public digital ledger shared among users, with the information entered cannot be altered or tempered with. In the context of money transfers, the sender and the receiver are able to trace the funds every step of the way, and all information is encrypted to ensure privacy.
In April, Alibaba and four Australian and New Zealand companies began a food-tracing system based on blockchain technology to enhance consumer confidence in the provenance of the products they are buying.
Providing an ultra-convenient and almost instantaneous money-transfer service between Hong Kong and the Philippines is seen as a boon for Filipino workers in Hong Kong. According to the Hong Kong government, as of 2016, the Philippines provided 189,000 of the city's 352,000 domestic helpers, more than any other country. In 2017, Filipino workers there sent around US$735 million back to their home country, according to government data.
Anthony Thomas, chief executive of Mynt, the operator of GCash, said the company is building a cashless system to allow more Filipinos to afford sound financial services by offering options for top-up, remittance and cashless payments for goods and services.
"Ant Financial and Alipay have been exploring the cutting-edge blockchain technology since 2015. Blockchain is revolutionizing the remittance industry, and we look forward to further innovating and expanding the application of the technology in global remittances, together with local wallet partners and other ecosystem partners," said Eric Jing, Executive Chairman and CEO of Ant Financial.