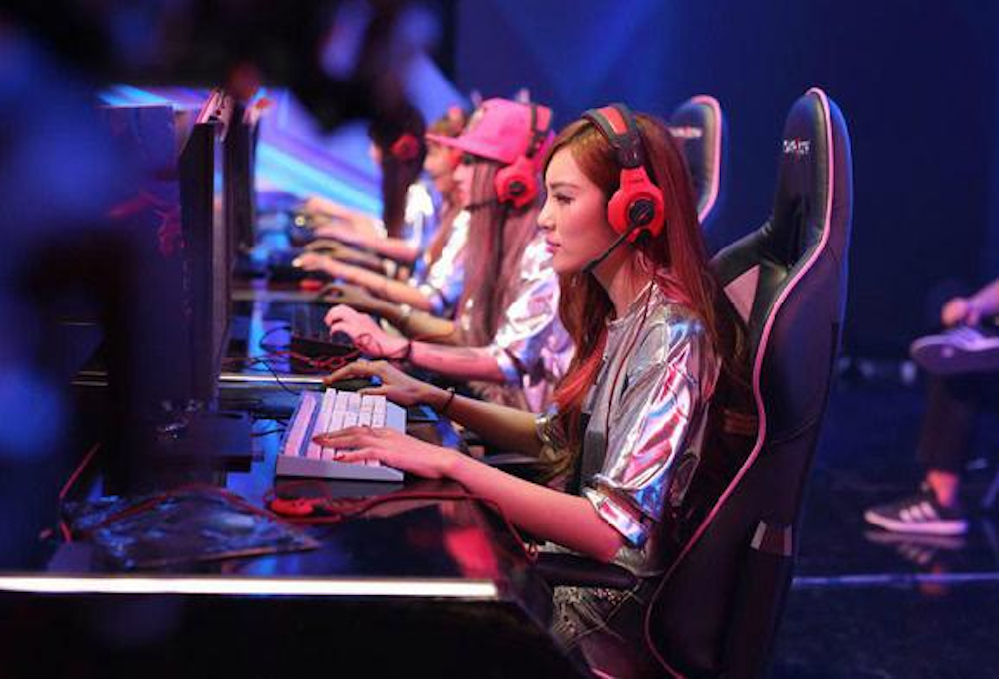 The Chinese e-sports sector has grew to around RMB5 billion in 2017 with a user base of 250 million, and are expected to growth rapidly in the next few years, according to a report published by Tencent today.
The Chinese e-sports market reached RMB5 billion in 2017, and is expected to expand to RMB9.7 billion (US$1.5 billion) in 2020. The market size includes both core e-sports market and e-sports peripheral markets.
In terms of revenues generated from e-sports, China is the world's second largest market after North America. In 2017, a total of US$104 million were generated from e-sports in China, up 41% year-on-year. Revenues generated in North America stood at US$258 million, up 45% year-on-year. South Korean ranks the third, with US$49 million generate from e-sports.
Chinese e-sports users are expected to grow to 350 million in 2020, accounting for 59% of the 590 million global users expected for 2020. In 2017, Chinese e-sports users accounted for 64% of global e-sports users of 390 million.
The e-sports industry is maturing in China, with 72% of those interested in e-sports having already watched e-sports games. Around 36.6% of users started paying attention to e-sports in the past two years. For the first time, blockbuster games have attached 10 billion speculators, setting a new record.
Contrary to traditional perception that only young male kids are into e-sports, the report found that over 20% of e-sports users are female and parents. Around 24.3% of e-sports users are female, of which 69% are from 21 to 30 years old. Around 29% e-sports are parents, of which 59% are 31 to 40 years old.
Mobile Internet is playing an important role in new user acquisitions, as increasingly smartphones are where users turn to for e-sports content. But around 52% of users still rely on official websites to obtain e-sports game schedules and data, with e-sports live video streaming sites and gaming apps are ranked second and third for users to obtain e-sports information.
An interesting finding is that even though e-sports is essentially watching professionals play video games on big screens, e-sports users have stronger interests in actual sports activities than the general population. Around 19% of e-sports users regularly engage in sports activities, higher than the 16% ratio for the general public. E-sports users area also more interested in ACG (Anime, Comic and Games).
Reflecting the young demographics of e-sports fans, over 70% of e-sports users are willing to pay for games. Around 47% are watching e-sports to improve their own techniques.