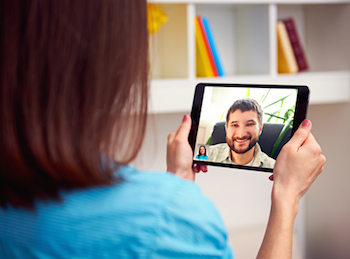 YeeCall Online completed a B1 strategic financing round of tens of millions of RMB, according to an announcement by YeeCall. 
The round was led by Leo Digital Network – an affiliate of China's A-share Shenzhen-listed company Leo Group, along with Shenma Internet Financial Information Service, Jin'ge Capital and others.
This round of financing aims to set up a strong team to promote the deployment of blockchain application in various business fields. YeeCall has rich technical experience in high-performance communication networks, artificial intelligence, blockchain, image recognition and other fields already.
YeeCall announced that it will also set up a "Blockchain Industry Solution Business Unit" (BIS) to study the application of blockchain technology in the industrial field and complete the deployment of blockchain underlying technology.
Blockchain technology is a major opportunity at the same level as chips and operating systems, especially in industrial applications, said Zhang Lei, founder and CEO of YeeCall.
With the investment, Leo Digital Network hopes to explore the possibilities of blockchain application in the industry. It has set up a team to study the application of blockchain technology in marketing and travel, according to Zheng Xiaodong, general manager of Leo Digital Network.
Zhang also said that blockchain technology is creating a new network with value flow as the core. It's also reported that YeeCall will work with "Shima Finance" in the areas of vehicle manufacturing, rental, trade, insurance, energy etc., via the decentralized mode of blockchain.
Founded in 2015, YeeCall is headquartered in Singapore with two R&D centers in Beijing and Shenzhen. Its business includes YeeCall, public chain, private chain/consortium blockchain.
The official data discloses that YeeCall has nearly 40 million registered users from Southeast Asia, Europe, America, India, the Middle East etc. Users can make group video calls, "retouch filter" video call, and share photos and doodles with friends in real-time.
YeeCall raised a US$12 million Pre-B financing round in 2017 led by Addor Capital including Sinovation Ventures and others.