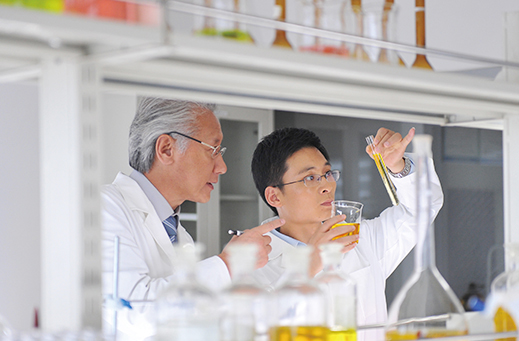 iCarbonX , a Chinese artificial intelligence-enabled health data mining start-up, has signed a strategic cooperation agreement with COFCO NHRI, the central research institute under Beijing-based agricultural conglomerate COFCO Corporation, to push for the dynamic blood sugar research and its related application development.
They are dedicated to build an individualized accurate blood sugar management model through long-term monitoring, observation, analysis and evaluation on abnormal blood glucose patients, so as to give personalized intervention and treatment plans for those specific groups, and effectively achieve their goal of health management.
This strategic cooperation will be started with a two-week blood sugar monitoring project. One hundred people will be conducted with blood sugar monitoring and analysis of drug dosage behavior, thus providing accurate catering management and individual glycemic control scheme, helping users to achieve stable condition in health.
Compared with general dietary advice, iCarbonX's precise nutrition management solution integrates data in multiple aspects, including gene, metabolism, and microorganism. Under deep learning algorithm, the risk factors in the data could be found to provide users with accurate dietary guidance, and regulate the related indexes into a certain range which is appropriate for good health.
COFCO NHRI is the first Chinese R&D center based on enterprise, which performs systematic study on national nutritional needs and metabolic mechanisms in order to achieve national health claims. They are committed to the research and development of food that is suitable for Chinese people's dietary habits and has functions of blood glucose control, including staple food such as rice and noodles, leisure food and beverages.
Established in October 2015 by former chief executive of Chinese genome sequencing firm Beijing Genomic Institute (BGI) Wang Jun, iCarbonX aims to create a digital life ecosystem based on big data, Internet and artificial intelligence. The company achieved a US$1 billion valuation in a short six-months, after Tencent Holdings led a RMB1 billion (US$155 million) series A funding round in April 2016 in the company, making it the fastest technology unicorn in the world.