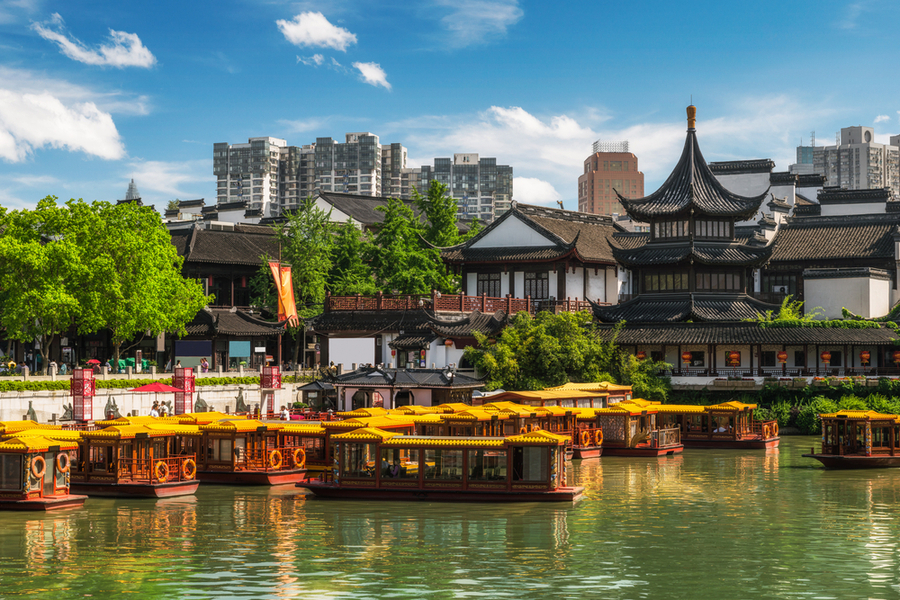 Nanjing, the capital of China's eastern Jiangsu province, announced at the inaugural Industrial Public Chain Summit (IPCS) that it will launch a RMB10 billion ( US$1.48 billion) blockchain investment fund to promote the token economy and public blockchain projects, according to Chinese local media reports.
The fund is aiming to see new blockchain technologies in cross-border platforms, content, healthcare, energy, intellectual property, and environmental protection.
The first beneficiaries among the fund will be the UDAP Foundation, a decentralized assest platform and TokenX Community.
Nanjing reportedly will also assist blockchain companies move their base to the city.
Industries adopting blockchain technology will bring about countless more chains, which in turn will bring more technological breakthroughs, according to Yuandao, chairman of Zhongguancun Blockchain Industry Alliance.
"Global cooperation, convergence with industries, consensus, and autonomy will be the key to the token economy's success going forward," said Wang Xiaohui deputy chairman of Tsinghua University's Internet Industry Research Center, at the summit.
Oh Kap-soo, chairman of South Korea's government-backed finance research institute Global Finance Society, also attended the summit and said that blockchain has wide applications in education, science, and finance, and that the two countries working together can speed up technological development.
China was initially resistant to blockchain development and clamping down on cryptocurrency trading. But Chinese President Xi Jinping in a meeting with local scientists and engineers in May called the blockchain a breakthrough technology.
A similar blockchain fund unveiled this April in the city of Hangzhou, Zhengjiang province, called Grand Shores Global Blockchain Ten-Billion Innovation Fund, claiming to secure 30% of its RMB10 billion (US$1.5 billion) fundraising target with government guidance fund from the Hangzhou Government.