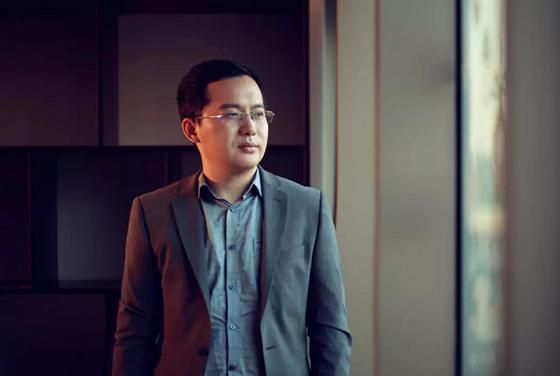 Chinese cryptocurrency exchange platform OKCoin Thursday dismissed rumors that CEO and founder Xu Mingxing is facing charges or investigation for fraudulent practices on its virtual trading platform.
The Chinese cryptocurrency tycoon Xu Mingxing, goes by Star Xu in English, was detained by the Shanghai police station on September 10, amid a dispute with some investors who claimed to have suffered huge losses on the company's cryptocurrency exchange platform.
Xu is said to have been released a day later.
"Star Xu encountered illegal containment by strangers during his business trip in Shanghai. This was falsely reported by some media outlets," said OKCoin in a statement, adding that, "Xu has never faced any charges or investigations initiated by district police authorities."
Xu Mingxing was not available for immediate comment when contacted by China Money Network.
The incident was covered by some media outlets saying Xu was facing "allegations of fraud".
Before Xu was kept in police custody, he was chased and then encircled by about ten investors outside of the hotel where he stayed in the city's eastern Pudong District.
These investors were infuriated by the OKCoin cryptocurrency exchange platform's crash on September 5, when bitcoin and other cryptocurrencies plunged by nearly 10%.
The platform crash, which investors believed to be anything but an accident, was said to cause significant losses for its users. Investors at the scene claimed to have suffered a total of RMB300 million (US$43.78 million), said a Chinese news portal Jiemian. com.
Local Shanghai police said the investor's complaints were related to the company's operation in its Beijing office, so the police would turn over the case to Beijing authorities, said Chinese local media outlet Caixin Global citing an investor who filed a complaint at the Shanghai police station.
"OKCoin cryptocurrency exchange platform has terminated trading business, and checked and returned client's capital on October 31, 2017, in accordance with the government's regulation," the company said in a statement.
After Chinese regulators issued an edict in August 2017 forbidding fundraising through initial coin offerings, OKCoin and other Chinese bitcoin trading platforms have shut down their mainland Chinese trading operations and moved offshore.
OKCoin still operates offices in Beijing and Shanghai, allowing domestic investors to trade in the virtual currency via futures-like contracts.
Similar crashes in OKCoin platform happened in March and May 2018.
In another incident which raised a public uproar, an investor threatened to commit suicide at the company's Hong Kong headquarter on March 30 after "abnormal pricing" of its bitcoin futures contracts caused him substantial losses.
Founded in January 2013, OKCoin is one of the popular digital asset trading platforms in the world.
After its inception, the company has secured a US$1 million angel investment from Ventures Lab and Silicon Valley venture capitalist Tim Draper.
In December 2013, OKCoin completed a US$10 million series A financing round, participated by Beijing-based early stage venture capital firm Ceyuan Ventures and Hong Kong-based venture capital firm Mandra Capital.