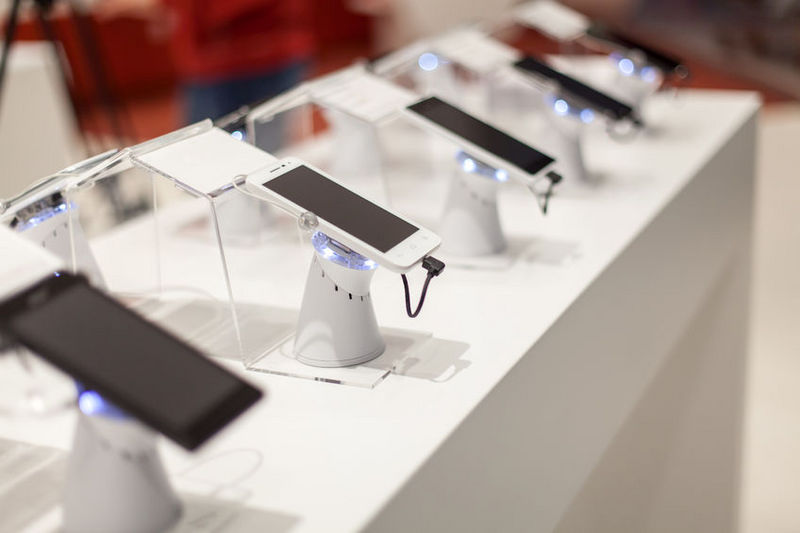 Chinese smartphone vendors saw their share of global shipment hitting a record high of 52% in the third quarter in 2018, despite global smartphone market continued to decline, according to a report released by analyst firm Canalys yesterday.
During the third quarter, 100.6 million smartphone units were shipped in China, representing a year-on-year decline of 15.2% and sequential decline of 2.9%.
Hong Kong and Taiwan was the worst performing region of all, down 14.6% year-on-year. The top performer, Central and Eastern Europe, saw year-on-year growth of 2.2%.
"China's market showed no improvement in terms of smartphone sell-in, and 14 of the top 20 brands in China declined in the third quarter," said Canalys analyst Mo Jia, based in Shanghai. "This has continued to put tremendous pressure on vendors amid rising component and labor costs in China."
Meanwhile, the report said that Chinese vendors are putting more emphasis on overseas market including South Asia, Africa, and Central and Eastern Europe, to hedge against their business at home. The current international trade environment, however, are not helpful for that strategy, said Mo.
"Only a few are likely to survive the current tough winter," he added.
At the vendor level, Samsung topped global ranking with a shipment of 82.8 million units in the third quarter of 2018. But it was the only company to post a year-on-year decline, of 14%, which pushed its market share down to 20.4% from 22.0% in the third quarter in 2017.
China's smartphone manufacturer Huawei took second place ahead of Apple in the third quarter, shipping 52 million units after growing 33% year on year. Its homegrown peers Xiaomi and Oppo rounded out the top five, shipping 33 million and 31 million units respectively.
"The worldwide smartphone market faces an unprecedented challenge, while its dynamics are changing rapidly at both the vendor and country level. This is providing growth opportunities for aggressive vendors with the speed to respond quickly to market changes," said Canalys research manager Rushabh Doshi.
"Huawei has seen a remarkable rise, with a competitive portfolio covering all price bands. Xiaomi, Oppo and Vivo, together with other Chinese brands, such as OnePlus and Transsion, are catching up fast, developing a much stronger footing outside of China," he added.
Huawei, for example, has drew up a new three-year plan in late October, to pour investments of over US$100 million into its India's smartphone businesses.
Xiaomi, currently the largest smartphone vendor in India, is also planning to set up thousands of retail outlets in India's rural regions by the end of 2018. That will be approximately quadrupling from its current store count of 500, indicating Xiaomi's ambitions to expand market share in a country that is its largest market after China.
"Smartphones have now truly passed their peak and this year is the first time that industry optimism has made way for worry," said analyst TuanAnh Nguyen. "But smartphones will remain most people's key personal computing devices and will still ship in high numbers. A declining market will push many smaller players out in favor of bigger vendors."
"The dynamic among the leaders is also changing, with contrasting fortunes. Vendors such as Huawei and Xiaomi are on track or already exceeding their ambitious targets while others are struggling," he said.
The global smartphone market was expected to recover in 2019. But vendors were already pivoting toward trends such as 5G roll-out, artificial intelligence applications, new channels and local production capability, said Nguyen.