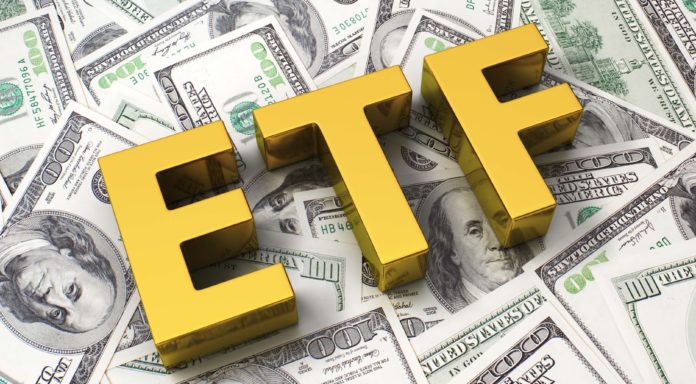 TigerShares, the asset management unit of Chinese online securities brokerage Tiger Brokers, launched its first exchange-traded fund last week to track the Nasdaq China US Internet Tiger Index, an index representing the performance of internet giants in China and America.
The exchange-traded fund, namely the TigerShares China-U.S. Internet Titans ETF (TTTN), began listing on November 7 to track the performance of the Nasdaq China US Internet Tiger Index.
The index, put into use in late October by the Nasdaq Stock Market, measures the performance of 20 stocks engaged in internet-related businesses, including the ten largest publicly-traded Chinese internet companies and the ten largest publicly-traded U.S. Internet companies.
Employing a modified market capitalization-weighting methodology, the Nasdaq China US Internet Tiger Index is rebalanced quarterly. Some of the globally-recognized stocks in the index include U.S.-based Amazon, Alphabet and Facebook, as well as China-based Alibaba, Tencent and Baidu as of October 31.
"China and the U.S. are homes to a handful of so-called 'internet titans', which are the leading companies involved in a variety of rapidly growing internet-based industries that increasingly impact people's daily lives across the globe," said Yang Xu, chief executive officer of TigerShares, who believed that China and the U.S. will have the most successful market players in the coming decades.
Founded in 2018 and acting as the investment adviser to TTTN, TigerShares is an investment advisory firm that provides wealth management services to individuals.
The company is an asset management arm of Tiger Brokers, an online brokerage and fintech firm whose mobile-driven trading platforms enable investors to trade in equities and other financial instruments on major exchanges around the world.
Tiger Brokers was established in June 2014. Its shareholders include technology giants including Xiaomi, Interactive Brokers and Wall Street investment guru Jim Rogers, as well as Chinese venture capital firms like China Growth Capital and Zhen Fund.
The company entered into a strategic cooperation with the NASDAQ in June to jointly provide Chinese fintech platforms access to the U.S. stock market data.
Tiger Brokers was reportedly planning a U.S. initial public offering (IPO) that could raise about U$200 million.