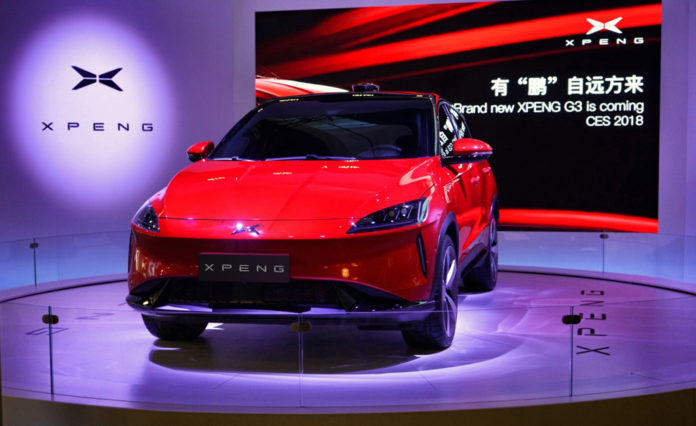 Xpeng Motors, a Chinese electronic vehicle maker backed by Alibaba Group, sets to put its first intelligent pure electric SUV model, Xpeng G3, on sales in December in Guangzhou, according to a WeChat announcement.
The fully electric, five-seat compact SUV will have a price range between RMB200,000 to RMB280,000 before factoring in government subsidies, While Tesla's Model X starts from RMB887,600.
Beijing Municipal Bureau of Finance has narrowed incentives to consumers who purchase EVs in July this year.
The G3 features bright colors, a sleek body, as well as a windshield that extends to the roof. The interior has a 15.6-inch floating touch screen that can stream music, map navigation, real-time weather and vehicle status control.
The company also showcased its EV charge station model and plans to launch related EV services, including after-sales services, electronic charging services, and auto financing.
Xpeng Motors plans to connect 100 EV charge stations in over ten cities in China by the end of 2018. Thirty of these charge stations will be put into use by the end of 2019, according to the announcement.
Moreover, Xpeng said it plans to open 15 direct sales and service stores in Beijing, Shanghai, Guangzhou, Shenzhen and Hangzhou next year.
Founded in 2014, Xpeng Motors, also known as Xiaopeng in Chinese, has raised over RMB10 billion (US$1.4 billion) in total. Its investors include Alibaba, Foxconn Technology Group, Morningside Venture Capital, K11, Eastern Bell Venture Capital and Hillhouse Capital.