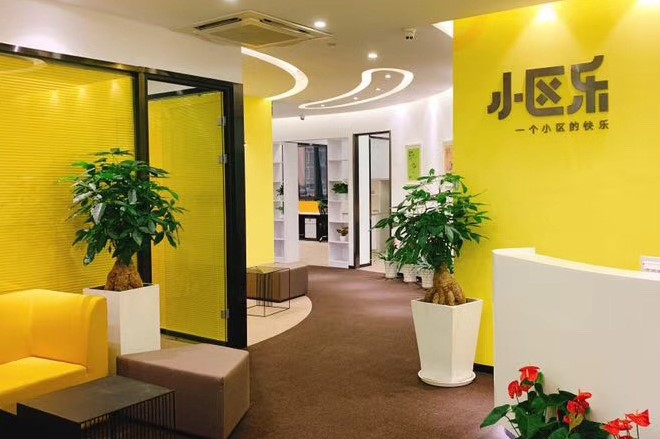 Xiaoqule, a Chinese community-focused e-commerce platform, which literally means "happy community" in Chinese, has raised US$108 million in series A financing round led by GGV Capital, Vertex Ventures and SIG Asia Investment.
Other investors in the new funding round include Matrix Partners, China-focused venture capital firm ShunWei capital, investment firm GF Xinde Investment Management, USD-denominated fund Zhongwei Capital, Beijing-based angle investment fund ZhenFund and Chinese insurer Ping An Insurance's venture capital vehicle Ping An Ventures, according to a statement released on GGV Capital's WeChat account on November 19.
The platform was launched in August 2018. As of November 2018, the platform has covered over 5,800 communities in nearly 30 cities across 14 provinces in China, according to the company.
"The launch of Xiaoqule is to give full play to the neighborhood relationship," said Li Xiao, chairman of Xiaoqule's operator Zhejiang Gegejia Network Technology Company, who believed that the community-focused platform will bring neighbors closer to each other by conducting group purchases and helping one another deliver goods.
Leveraging the operation experience and the existing supply chain of Gegejia, Xiaoqule provides a range of products such as snacks, drinks, fresh fruits, vegetables and tableware through an e-commerce platform.
The platform specializes in medium and high-end communities to allow customers to place orders online and then pick up goods from automatic cabinets installed in the residential area.
The community-focused e-commerce business has an edge in attracting and maintaining users, said Xu Bingdong, managing partner at GGV Capital.
The business model also disrupts the traditional e-commerce mode, in which placing an order does not necessarily ensure receiving goods and completion of the transaction, he added.
The new funding will be used to help the platform attract talent, upgrade supply chain and enhance marketing to expand presence in more cities, said Li in the statement.