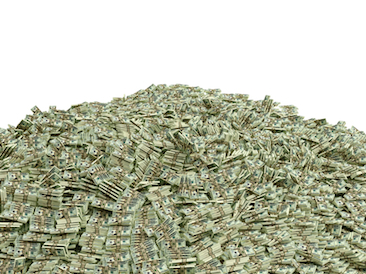 Chinese venture capital firm Gaorong Capital has raised US$500 million for its fourth U.S. dollar fund, according to an announcement it posted on Wechat.
The new fund came after the firm closed a RMB560 million third RMB-denominated fund in May this year. After the new fund closing, Gaorong will continue to focus on investing in new consumption, new technology and industrial Internet and enterprise services sectors.
The firm now manages currently manages US$2.2 billion (RMB15 billion) in total, including four USD funds and four RMB funds.
In 2017, Gaorong raised US$400 million for its third US dollar fund and RMB2.5 billion (US$360 million) RMB fund.
Based in Beijing, the 4-year-old Gaorong Capital, rebranded from Banyan Capital in May this year, focuses on early and growth stage investments in TMT, including AI and frontier technologies, consumption and retail, fintech, and enterprise services.
Within this year, Gaorong Capital has invested four emerging companies which later gets floated in Nasdaq and Hong Kong stock exchange, namely Chinese online group buying e-commerce portal Pinduoduo Inc., Chinese video game streaming company Huya Inc., China's online health care platform Ping An Good Doctor, and Xiaomi-backed Chinese smart wearable devices maker Huami.
Other companies in the investment portfolio of Gaorong Capital includes Lifesense, Zhongrongjin, Meituan, Finup Group, Nuro, Beibei, Leqee, DotC, Yitu, Roborock, DeePhi, Yibot, Alauda, Aika, QuantGroup, Shuidihuzhu, Testin, Doumi, BIGO LIVE and Urwork.