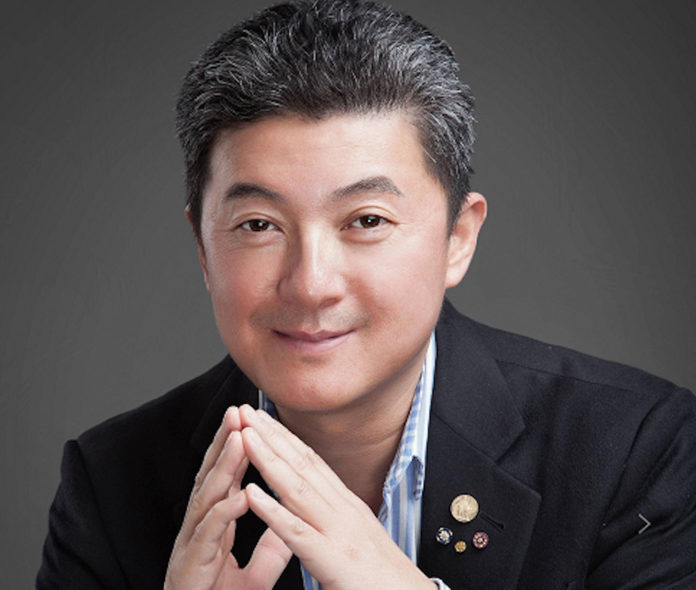 Zhang Shoucheng, a renowned Chinese physicist and founding chairman of venture capital firm Danhua Capital, passed away on December 1 at the age of 55 after "fighting a battle with depression", according to a statement issued by Zhang's family on December 6.
"We are heartbroken to inform you that our beloved Shoucheng passed away unexpectedly this past Saturday, December 1 after fighting a battle with depression," said Zhang's family in the statement.
Danhua Capital issued an obituary notice on the same day, saying that they are currently in "close connection" with Zhang's family to provide them with "all the support and help they need". Danhua Capital is still under normal operation.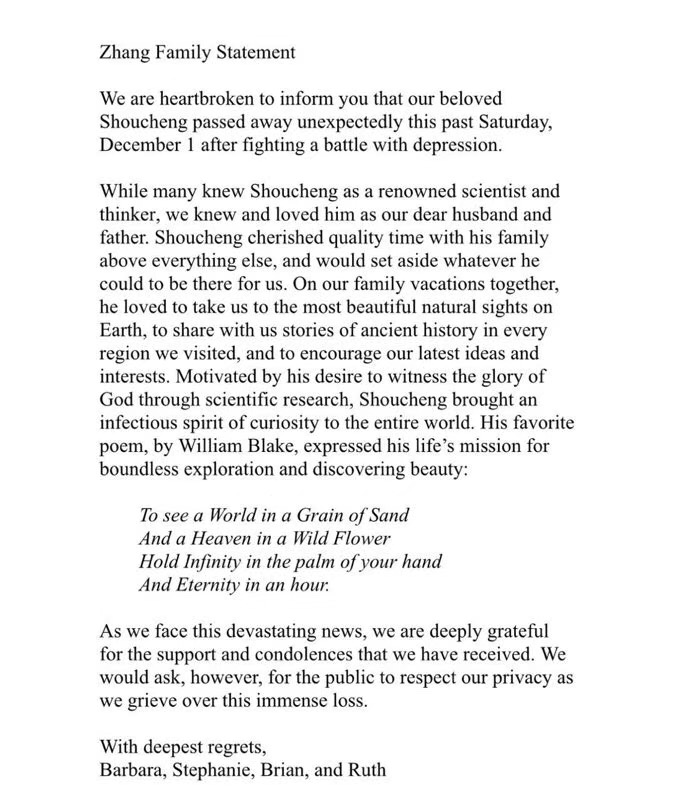 Danhua Capital and his family did not disclose Zhang's cause of death. Chinese news portal Sohu.com reported earlier today that the local police has closed the case and defined it as a suicide. "He committed suicide by jumping from the ninth or nineteenth floor. He was having a meeting with Danhua Capital's law firm just one day ago," the Chinese news portal reported, citing Stanford alumni.
Zhang founded venture capital firm Danhua Capital in the United States in 2013. The company has invested in some of China and Silicon Valley's most promising start-ups in areas like consumer & fintech, artificial intelligence, big data, life science and cyber security.
Backed many big-name blockchain projects such as NEO, Zilliqua, Aelf and Ontology, the Palo Alto-based company has pooled money in 34 blockchain-focused firms out of an aggregate of 113 companies as of February 2018, according to information available on Chinese corporate database Tianyancha.
Danhua Capital was named in a USTR report published in late November as an example of "China's increasing focus on venture capital investment in the US".
Zhang was appointed as an independent non-executive Director of China's smartphones and selfie apps developer Meitu, Inc. in February to assist the company in its "AI plus blockchain" development plan.
As a noted venture capitalist and Stanford University physics professor, Zhang was considered by his teacher, Chinese physicist Yang Zhenning, as "the next Chinese Nobel Prize winner".
Zhang was widely known for his work on the condensed matter theory, including topological insulators, the quantum spin Hall effect, spintronics and high temperature superconductivity. The quantum spin Hall effect he discovered, in particular, was ranked among the "Top 10 Breakthroughs" by Science Magazine in 2007.
"This is a devastating loss," Steven Kivelson, Zhang's colleague who is an American theoretical physicist professor at Stanford University, expressed his tribute in an e-mail. "His many seminal contributions to the [physics] field will surely stand as a memorial to him."