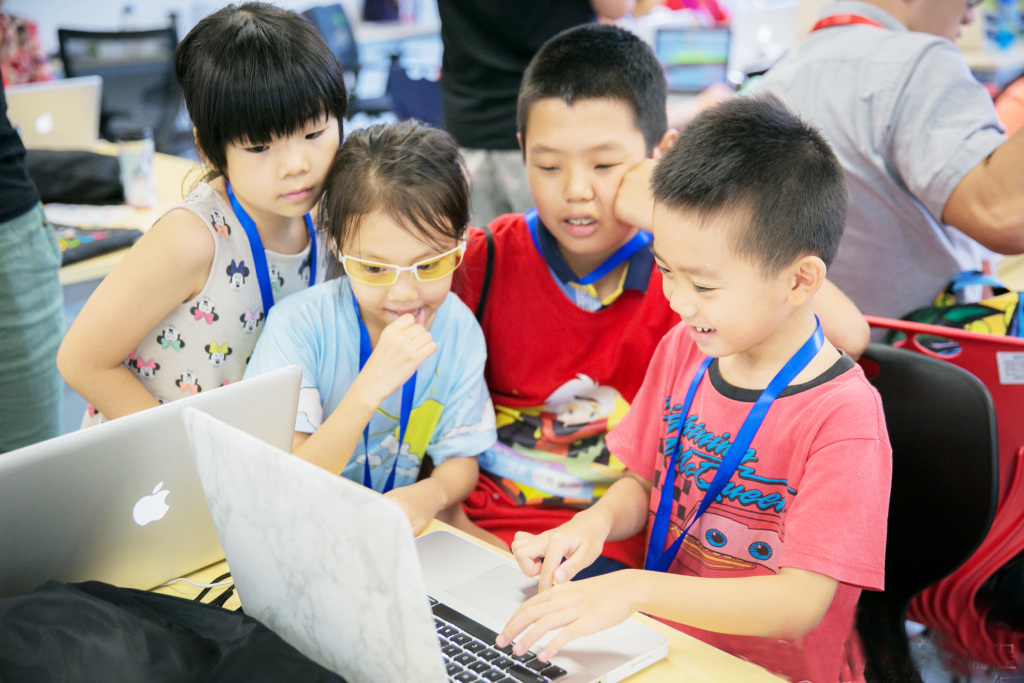 Chinese state-owned financial services company China Everbright Limited's investment vehicle Guangkong Zhongying Capital has poured money into the country's programming education provider Shenzhen Dianmao Technology Co., said China Everbright Limited in a statement released on its WeChat official account on Monday.
The investment in Shenzhen Dianmao Technology Co. was led by Guangkong Zhongying Capital with the participation of its exiting investors, said China Everbright Limited in the statement. The company did not disclose the financial details of the new round.
The investment comes after Beijing introduced an artificial intelligence (AI) development plan in July 2017, urging the country's middle and primary schools to promote AI education by gradually introducing programming courses. The favorable policy contributed to the rapid growth of the kids programming education market in China, which reached RMB4 billion (US$593.60 million) as of October 2018 with a user base of about 15.5 million people. The market is expected to hit RMB30 billion (US$4.45 billion) within five years, according to Chinese market research and consulting firm iResearch.
"The major competition in the education industry is undoubtedly to reduce cost in attracting consumers and enhance efficiency," said China Everbright Limited's managing director Victor Ai Yu in the statement. He said that the "AI plus education" model adopted by Shenzhen Dianmao Technology Co. is "an innovative development path with a great potential," which will help disrupt the traditional education industry.
Founded in March 2015 and headquartered in Shenzhen, Shenzhen Dianmao Technology Co. developed an online platform named "Codemao" to provide computer programming courses to schools and educational institutions in China. According to its website, the company completed a RMB120 million (US$17.79 million) series B round of financing led by Hillhouse Capital earlier this month. Chinese venture capitalist Crystal Stream and mobile internet firm Cheetah Mobile also participated in the round.
Proceeds of the new round will be used to promote the commercialization and popularization of children programming education in China, by developing products and improving relevant curriculum. China Everbright plans to leverage its strengths to transform Shenzhen Dianmao Technology Co. into a "one-stop programming education platform" to provide programming tools, training and community.