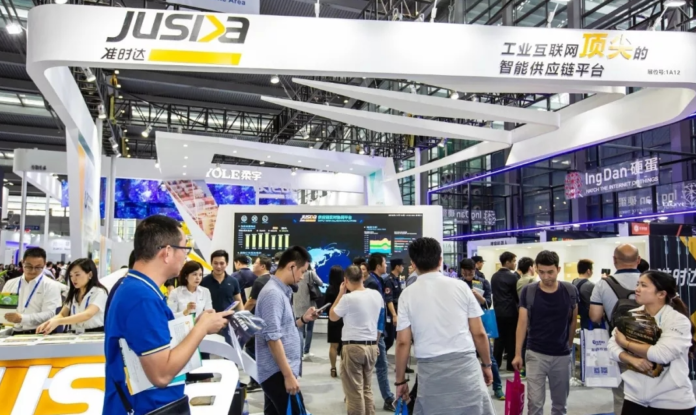 Chinese business-to-business (B2B) supply chain management firm Jusda has completed a RMB2.4 billion (US$355.77 million) series A round of financing, led by state-owned insurance firm China Life, IDG Capital and CICC Capital, according to an announcement on WeChat today.
The round also saw participation from China Railway Supply Chain Group, Ti-Capital and Oriza Holdings.
Established in 2010, Shenzhen-based Jusda, rebranded from a logistic service affiliate of Taiwanese electronic company Foxconn Technology Group, focuses on management of global supply chains through its platform and solutions.
Machines such as robots, augmented reality and mixed reality devices, and high speed rail, have been increasingly implemented in the logistics process, as detailed by a report by accounting firm PwC.
Jusda has followed a shift in international trade to develop its business worldwide, but now it needs to adapt to a more advanced logistics process powered both by software and hardware. The company said it will use the proceeds from the round to digitize its supply chain services, and to fund research and development of technologies, such as artificial intelligence, big data and the internet of things.
Its global supply chain solutions have connected a whole line of products from components manufacturing to sales to consumers, warehousing, customs declaring, and supply chain finance.
Benefiting from the expansion of Foxconn, Jusda has set foot in 155 cities and regions around the world, including Japan, Korea, China, the United States, India, Vietnam, Thailand, Singapore, Canada, the United Kingdom, Poland, Russia and Germany. It owns a total number of 110 cross-border transfer centers overseas, according to the company's website.
CICC Capital has invested in several logistics companies, in line with their major focus on the logistics industry, said Ding Wei, president of CICC Capital.
Logistics is booming in China out of prosperity in domestic e-commerce development. The percentage of mainstream logistics represented by the B2B model in China is around 92%, with the business-to-customer (B2C) model representing less than 8% in logistics, stated the company announcement.