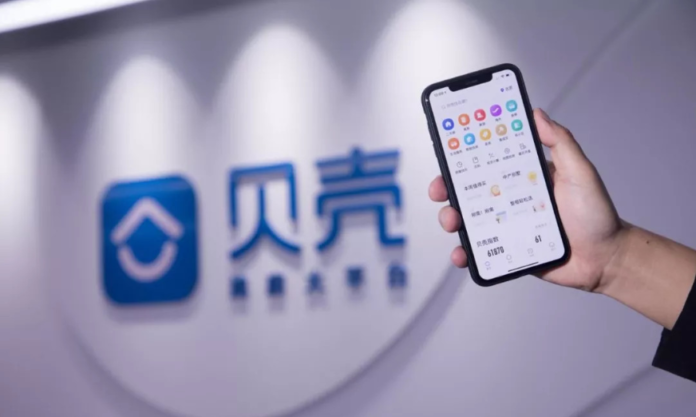 Ke.com, a multi-service property spinoff of Chinese real estate brokage Lianjia, announced on Monday that it is in the process of collecting US$800 million in a series D round of financing led by Chinese internet giant Tencent.
The investment comes only five days after 22 investors withdrew capital from Lianjia, which made the registered capital of the company reduced 33.99% from RMB20.54 million (US$3.05 million) to RMB13.55 million (US$2.01 million), according to information updated on Chinese business data provider Tianyancha last Friday.
Among the 22 exited investors are affiliates of Tencent, Baidu, Hillhouse Capital Group, real estate titan Vanke, investment banking firm China Renaissance, and Chinese conglomerate New Hope Group.
"The capital withdrawal is due to the consideration of our future corporate development. All the shares held by exited investors will be entirely shifted to Ke.com," said Ke.com cited by Chinese online news portal All Weather TMT. Ke.com is reportedly seeking for an overseas initial public offering as a variable interest entity (VIE).
Ke.com, fully known as "Beike Zhaofang (shell apartment hunting)" in Chinese, was launched in April 2018 to operate as an online platform that delivers interior decoration service and allows users to search, rent, and purchase new and second-hand houses. The platform enables users to have a virtual reality-powered interactive 3D view of listed homes online.
The one-year-old company said it already has presences in 97 cities and districts in China, connecting 19,500 real estate offline stores, nearly 170,000 professional brokers, and over 126 agency brands as of March 1, 2019. The company launched a WeChat mini-program in six Chinese cities including Beijing, Shanghai, and Chengdu in late February.
Proceeds of the new round will be used to improve user experience and industry efficiency through the research and development of industrial internet technology, product innovation and application, and talent recruitment.