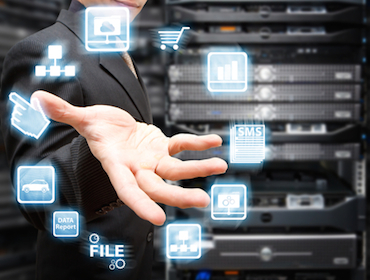 Blacklake Technology, a Chinese start-up that provides real-time data management services to digitally transform traditional manufacturers, announced on Monday that it has secured RMB150 million (US$22.27 million) in a series B funding round.
The new round was led by China-focused Bertelsmann Asia Investments (BAI), and GSR Ventures, the investor behind some of the most powerful Chinese tech firms including ride-hailing giant Didi Chuxing. Other investors, including California-based venture capital firm GGV Capital, and ZhenFund, a Beijing-based seed fund launched by co-founders of Chinese private educational services provider New Oriental, also poured money into the round, said Blacklake in a statement released on its WeChat official account.
Blacklake, formally known as Shanghai Blacklake Technology Co Ltd, was founded in 2016 to develop cloud-based data collaboration, monitoring, and analysis software that helps traditional manufacturers better understand how to optimize equipment use and the production process.
The company has helped hundreds of large and medium-sized manufacturing enterprises realize the digital transformation as of the first quarter of 2019. Its corporate clients include McDonald's, Chinese state-owned enterprise China Resources, China-based biotech firm Walvax Biotechnology, and Belgium-based drink and brewing company ABInbev.
"The manufacturing industry is a crucial part of the Chinese economy," said Zhang Yutong, partner of GSR Ventures, in the statement. With technological innovation like big data and cloud computing, Blacklake can enhance the asset utilization ratio and labor productivity of manufacturing enterprises. In the future, intelligent products will play a larger role in every segment along the industry chain, said Zhang.
Proceeds will be used for talent recruitment, product innovation, and business expansion.
Blacklake raised tens of millions of yuan in a series A round in July 2017. The previous round was led by GGV Capital with participation from ZhenFund and early-stage venture capital firm China Growth Capital. The company also completed an angel round from ZhenFund, China Growth Capital, and Boston-born investment firm IDG Capital in May 2016.