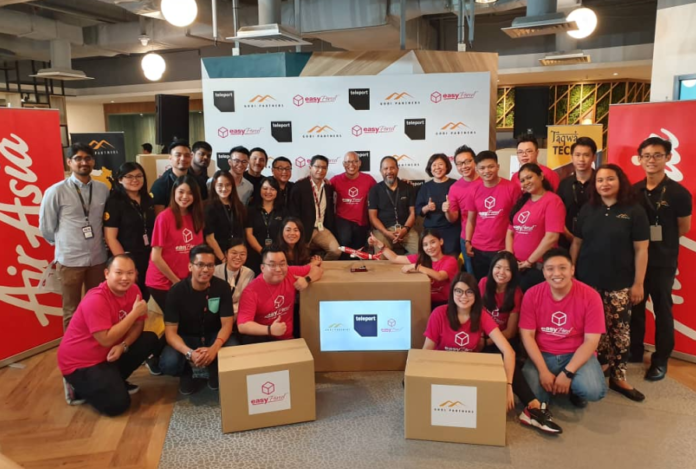 Gobi Partners, a Chinese venture capital firm with over US$1.1 billion in assets under management (AUM), announced on Tuesday that it has led a US$10.6 million series B funding round of Malaysian e-commerce and parcel delivery start-up EasyParcel.
Gobi Partners injected capital into EasyParcel through Meranti ASEAN Growth Fund, the fourth investment vehicle launched by the Chinese venture capital firm in Southeast Asia. The fund reached the first closing at US$50 million in August 2017 with a target size of US$200 million.
Teleport, the cargo and logistics unit of Malaysian low-cost airline AirAsia Group, also poured money into the new round, according to a statement released by Gobi Partners on its WeChat official account.
EasyParcel was founded in June 2014 as an online parcel consolidator and e-commerce shipping solutions provider to address last-mile delivery challenges. Based in northern Malaysia's Penang state, the company has so far recorded over 580,000 users and a total of 20 million shipments, according to an EasyParcel company statement. The firm now has presences in four regions, namely Malaysia, Singapore, Thailand, and Indonesia.
Leong said that the investment will be used to strengthen the start-up's footprint in existing markets.
"We are not limiting ourselves to just e-commerce even though that is where we started," said Clarence Leong, CEO of EasyParcel, in the company statement. Leong said that the firm aimed to expand service offerings and grow social and e-commerce across ASEAN by empowering delivery solutions for customers through Teleport's logistics and infrastructure capabilities.
Teleport operates in more than 100 cities, covering 10,000 AirAsia flights per week with over one million tonnes of cargo capacity.
EasyParcel completed a venture round from investors including Malaysian digital corporate venture capital fund Axiata Digital Innovation Fund (ADIF) in January 2016. Financial details of the previous round were undisclosed.
Gobi Partners was founded in 2002 and dual-headquartered in Shanghai and Kuala Lumpur. The firm is one of the first Chinese venture capital firms with a regional presence across China, Hong Kong, and ASEAN. The company has raised 13 funds to date, backing over 250 start-ups from early to growth stages with a focus on emerging and underserved markets.
The company launched a US$10-million microfund to support early-stage start-ups in Malaysia in June. It also set up a US$10-million microfund for investment opportunities in Indonesia in October 2018.