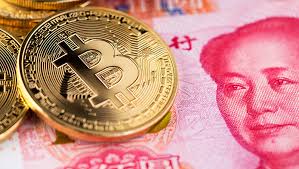 China's parliament, the standing committee of the 13th National People's Congress (NPC), has passed a law on cryptography to pave the way for China's digital currency development on Saturday, according to state media Xinhua News Agency.
Dubbed "Password Law of the People's Republic of China", it is to take effect on January 1, 2020.
"The law is enacted to better regulate and manage the application of passwords," said Xinhua News Agency.
China's central bank-backed digital currency project was first proposed by Zhou Xiaochuan, the former governor of the People's Bank of China (PBOC), in March 2018. Zhou said that it can be used to fight against money laundering and other illegal activities.
Unlike Facebook's cryptocurrency Libra which is based on blockchain, China's digital currency is centrally managed by the central bank. China's cryptocurrency will be issued by the central bank and pegged to RMB as the legal digital currency.
"One key difference is that while libra is being designed to handle 1,000 transactions per second, the DC/EP (digital currency/electronic payment) was designed to handle 300,000 transactions per second," according to Mu Changchun, deputy director of the Paying Division of the PBOC and the new head of China's cryptocurrency research lab.
Prior to the state-backed cryptocurrency, China's tech giant Alibaba and Tencent have launched their digital currency which is used in Alipay and WeChat Pay, respectively.
"Around RMB59 trillion (US$8.3 trillion) generated through mobile payment in the first quarter of 2019 in China, with a 15% year-on-year increase. Alipay and WeChat Pay account for around 50% and 33%, respectively," according to research firm Analysys Mason Limited.
PBOC said that non-cash payments, including transactions done by credit card, debit card, bank transfer and cheque, reached RMB$3.8 trillion in 2018 in China.
Apart from China's digital currency, many other countries are also considering issuing cryptocurrency. The Uruguayan Central Bank has made a pilot plan of its digital money called e-Peso and is praised by IMF. Venezuela revealed plans for its cryptocurrency, backed by oil and called the petro. Sweden's central bank is planning a new electronic currency called e-Krona. Mark Carney, governor of the Bank of England, suggested a Libra-like cryptocurrency "synthetic hegemonic currency" (SHC) to replace the US dollar as the world's reserve currency.