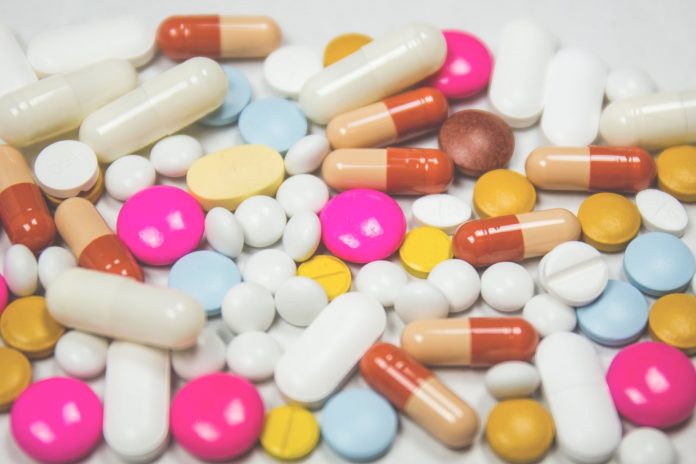 TargetRx, Shenzhen-based innovative drug development company, recently announced that it has completed a RMB150 million (US$21.2 million) Series A round financing, led by CCB Principal Capital Management, a fund under CCB International.
Oriental Fortune Capital, Leaguer Tsing-Yuan Venture Capital and existing investor Shenzhen Capital Group also poured money into the new round.
The proceeds raised will be mainly used for the clinical research of the company's small molecule compounds for the treatment of chronic myeloid leukemia and non-small cell lung cancer, as well as the research and development of other new-generation targeted drugs.
Established in 2014, TargetRx is a Sino-US joint venture high-tech pharmaceutical company. Since its establishment, it has been invested by well-known Chinese angel and venture capitalists. The company aims at the clinical research and development needs and development trends of international new small molecule targeted anti-tumor drugs. It designs, screens, optimizes and develops a series of original and latest generation of small molecule targeted anti-tumor drugs with independent intellectual property rights, challenging medical puzzles. Dr. Yihan Wang, the founder of TargetRx, is the core inventor of many international first-class new drugs IClusig™ (Ponatinib), Alunbrig™(Brigatinib), Ridaforolimus and others.
It is understood that chronic myeloid leukemia is caused by the fusion gene Bcr-Abl, which accounts for 15% of all leukemias. The number of chronic myeloid leukemia patients has grown rapidly in recent years, and it is expected that there will be 3 million patients globally by 2030. The first-generation Bcr-Abl inhibitors called "life-saving medicine" in the film "Dying to Survive" has been widely used in clinics today, but about 30% of patients are resistant to the medicine. There is still a lack of effective treatments. TGRX-678 is a fourth-generation and best-in-class Bcr-Abl inhibitor independently developed by TargetRx. Its application for clinical trial was formally accepted by CDE on April 11 this year.
For this round of financing, Dr. Yihan Wang said: "CCB International has a wide range of investment layouts in the domestic and foreign medical and health fields. With strong support from well-known institutions such as Oriental Fortune Capital and Leaguer Tsing-Yuan Venture Capital, TargetRx will work together with all parties to continuously promote more pipeline products to maturity while advancing the clinical trials of the two declared products with high quality. Make TargetRx's innovative drugs benefit patients worldwide as soon as possible. "
The head of CCB Principal Capital Management said: " TargetRx is focused on solving the problem of tumor-derived drug resistance and meeting unmet clinical needs. We are very optimistic about the core team of TargetRx and the company has achieved a wealth of pipeline reserves within a few years of development. The quality and progress of its core products can be compared with international large pharmaceutical companies, reflecting the company's solid research and development strength. It is expected that through this close cooperation with TargetRx, we will help the company accelerate the promotion of core products, enable the products to be marketed earlier and benefit the majority of patients. "
Zhang Hao, investment director of Shenzhen Capital Group, said: "Dr. Yihan Wang has a global perspective and rich experience in the design and development of new drugs. A number of products he led in the past have been successfully marketed, including first-in-class and quasi- blockbuster products. The TargetRx team, led by Dr. Wang, has been low-key and pragmatic, and has worked hard to tackle problems since its establishment five years ago. It is reaching the critical point of accumulating. We increase our investment in this round, hoping that TargetRx will practically take the road and become a well-known and respected new drug development enterprise in Shenzhen and the world. "