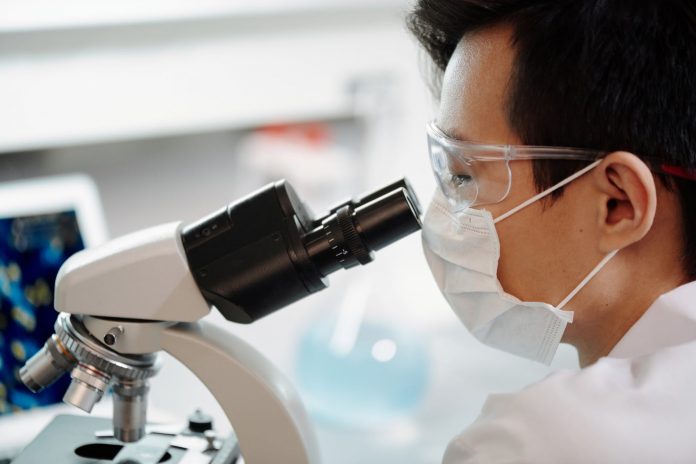 Everest Medicines, a Chinese innovative biopharmaceutical company incubated by CBC Group, announced that it has successfully completed US$310 million in Series C financing. It is one of the largest financing rounds completed by unlisted companies in the Chinese healthcare sector since the epidemic.
This round involves many reputable domestic and foreign investors such as Janchor Partners, RA Capital Management, Hillhouse Capital, Janus Henderson Investors, Rock Springs Capital, Octagon Investments, Jiashan SDIC. And CBC Group also participated in the round.
Proceeds from the financing will be used to advance clinical development of Everest Medicines' robust pipeline of novel therapeutic candidates and build out a strong commercial infrastructure to support the next phase of growth.
"We are proud of what Everest has achieved in such a short period since its inception in late 2017," said Wei Fu, Chairman of Everest Medicines and Chief Executive Officer of CBC Group. "The strong network of investors validates Everest Medicines' early achievements, as well as their confidence in Everest's potential to grow into a leading innovative drug platform company in the region."
The rapidly growing healthcare market and people's increasing demand for higher quality life are rapidly promoting the development of China's pharmaceutical R&D and innovation. Based on this, CBC Group incubated Everest Medicines at the end of 2017, and has gone through many milestones full of challenges and achievements, including company's strategic planning, seeking cooperation with global innovative pharmaceutical companies (Immunomedics, Arena, United Therapeutics, Novartis Pharmaceuticals, etc.), screening and introducing innovative products, establishing clinical trial system, three rounds of financing, and the introduction of core executive team. Everest Medicines has grown into an innovative drug company grasping eight innovative drugs that are in Phase III clinical phase or have been put into therapy overseas, and has made important progress in the fields such as tumor, infection, cardiovascular, renal diseases, autoimmune diseases, etc.
For example, TrodelvyTM (sacituzumab govitecan-hziy), a first-in-class anti-Trop-2 antibody-drug conjugate (ADC), has been approved in the US for patients with metastatic triple-negative breast cancer (mTNBC) who have received at least two prior therapies. The Company also received a Clinical Trial Application (CTA) approval in China for sacituzumab govitecan in mTNBC in April 2020, with plans to initiate clinical development in multiple solid tumor indications.
XeravaTM (eravacycline), a novel, fully synthetic, broad-spectrum parenteral antibiotic of the tetracycline class, is currently approved for the treatment of complicated intra-abdominal infections (cIAI) in the US and EU, and also received approval in Singapore for eravacycline in cIAI in April 2020. The Company is conducting a Phase 3 clinical trial in China for cIAI to support regulatory approval.
The strategic financing of Everest Medicines has also added a new dimension to CBC Group's continued success in the incubation and acquisition strategy of healthcare innovation companies. Prior to this, CBC Group started three consecutive rounds of investment in I-Mab Biopharma in 2016, successfully promoting the latter's IPO in USA at the beginning of this year and becoming a listed company with a market value of over RMB10 billion.