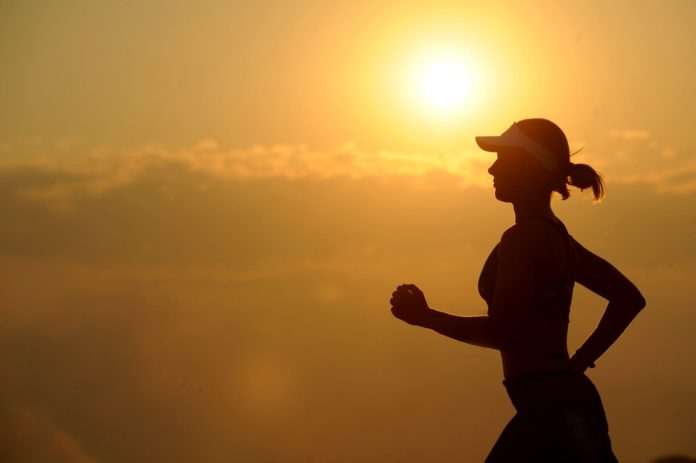 Harbour BioMed, a Shanghai-based biotechnology company focusing on cancer screening, today announced completion of its US$102.8 Million series C round financing to accelerate development of its growing portfolio of next generation biologics targeting cancer, immunologic diseases, and COVID-19.
The financing was led by Hudson Bay Capital; followed by OrbiMed, Country Garden VC, GTJA Investment Group, Octagon Capital, and Sage Partners, with additional investment from existing investor Greater Bay Area Investment Fund. The round follows a $75 million Series B+ financing the Company completed in March 2020.
"Participation of new and current investors underscores enthusiasm for our clinical portfolio, our antibody discovery and development engine, as well as our strategy to build a leading global biopharmaceutical company," said Dr. Jingsong Wang, founder, chairman and CEO of Harbour BioMed. "We have made great progress with our clinical programs and multiple promising, bi- and monospecific antibodies from our discovery engine that are rapidly moving towards clinical trials. The funding will support final development and initial commercialization of our late stage portfolio and advancement of both our earlier stage discovery and preclinical molecules." The Company has over 30 programs in its pipeline, including an anti-CD73 monoclonal antibody (mAb), a bi-specific anti-BCMAxCD3 mAb and, newly announced, an anti-CCR8 mAb, all in preclinical development and targeted at a variety of cancers.
Ms. Jo-Wen Lin, Asian healthcare portfolio manager at Hudson Bay Capital, said: "We are pleased to support Harbour BioMed and its management team to further develop its pipeline of leading immunology and oncology drugs. We believe the Company's innovative approach, with next generation technologies that target unmet medical needs, present an exciting growth opportunity."
Ms. Iris Wang, managing director of OrbiMed Asia, commented, "Harbour BioMed has built an impressive clinical pipeline and at the same time created a solid foundation for next generation therapeutics through its transgenic mouse platforms. These preclinical programs along with the Company's clinical assets create new opportunities targeting major indications with substantial global medical needs."
With a patient-centric approach to address unmet medical needs across the world, HBM currently has five products in clinical development. Key programs include:
• HBM9161 (Batoclimab) is a first-in-class fully human anti-FcRn mAb, that significantly reduces pathogenic IgG, with potential to become a portfolio-in-a-product for a variety of autoimmune indications. HBM has received IND approval from China's National Medical Products Administration (NMPA) and is conducting clinical trials in myasthenia gravis, neuromyelitis optica spectrum disorder, immune thrombocytopenia and Graves' ophthalmopathy.
• HBM9036 (Tanfanercept) is a novel TNF receptor-1 fragment to treat dry eye disease by inhibiting TNFα. Phase 2 clinical trials with the drug in the U.S. and China have shown promising signals for both clinical efficacy and safety in treating moderate-to-severe dry eye disease. Preparations for the Phase 3 registration trial in China are currently underway.
• HBM4003 is a next-generation anti-CTLA4 mAb in Phase 1 clinical studies in Australia for the treatment of advanced solid tumors. The molecule is the first of several fully human mAbs in development at HBM based on the Company's heavy chain only (HCAb) technology. HBM4003 has shown extremely promising anti-tumor activity and a favorable safety profile in preclinical studies, suggesting it has potential in both mono- as well as combination therapy with other immuno-oncology drugs. The U.S. FDA recently cleared HBM's IND to initiate US clinical trials; the NMPA has accepted an IND application for HBM4003 to begin clinical trials in China.
HBM is also building a robust COVID-19 pipeline. Along with Utrecht University and Erasmus Medical Center, HBM recently announced a research collaboration with AbbVie for a monoclonal antibody termed 47D11 for therapeutic/prophylactic use against SARS-CoV2. This fully human antibody, designed to facilitate its development and minimize immune-related side effects, targets a conserved region of the virus' spike protein, and has been shown in studies published in Nature Communications to block infection by the SARS-CoV-2 (commonly known as COVID-19) and SARS-CoV. This cross-neutralizing feature of the antibody may have potential in mitigating diseases caused by future-emerging related coronaviruses. This and other mAbs in its COVID-19 pipeline are also being currently tested for diagnostic purposes. In addition, the Company also has an ongoing collaboration with Mt. Sinai Health System (New York) for discovering antibodies against SARS-CoV2 using its proprietary H2L2 Harbour Mice® platform.