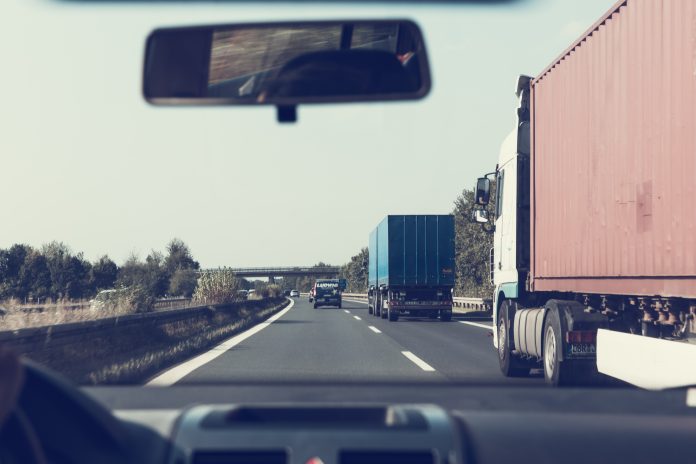 Soterea, a Chinese intelligent driving system developer, has raised tens of millions of dollars in a series A round from SK Group (China) in April this year.
Proceeds of the round will be used for the development of commercial vehicle intelligent driving technology, and accelerate the industrialization of big data and IoV(Internet of vehicles) products.
Established in 2014, Soterea mainly develops safe driving solutions and data service products for commercial vehicles. Its main product is an active and safe driving system for commercial vehicles whose core is the AEBS automatic emergency braking system. The system can monitor the driving environment in front of the vehicle in real time, and automatically activate the vehicle braking system to slow down the vehicle when a collision hazard may occur, thereby avoiding or reducing collisions.
Soterea claimed that their system has been implemented on commercial vehicles such as logistics vehicles, muck trucks, urban buses and highway buses, with a cumulative total delivery of more than 20,000 units, and the mileage under actual road conditions in China exceeds 1.12 billion kilometers. Logistics companies applying this system can actually reduce the accident rate by 75% and property losses by more than 49%.
In terms of data products, the network-connected module of Soterea's AEBS automatic emergency braking system can collect data such as drivers, vehicles, and road environment in real time and upload it to the company's self-developed cloud platform. For the data service needs of logistics companies, insurance companies and transportation regulators, they can provide customized data product services.
In the insurance field, Soterea has established a strategic cooperation with Munich Reinsurance Company in the field of commercial vehicle insurance and jointly developed the "insurance+reinsurance" business model.
Soterea has also founded joint laboratories with Princeton University, Tsinghua University, and Beijing Institute of Technology to conduct research and development cooperation in commercial vehicle active safety, intelligent assisted driving, intelligent wire control, artificial intelligence, cloud computing and other technical fields.
SK China has mainly invested in AI, semiconductor, ICT, new materials, logistics and other fields since 2017. SK China claimed that Soterea's safe driving solutions have greatly reduced the accident rate and accident compensation of commercial vehicles, and achieved a turnaround in the commercial vehicle insurance industry. At the same time, Soterea has promoted the overall development of the ecological chain through a multi-win insurance and reinsurance business model, serving customers in insurance and logistics industries.