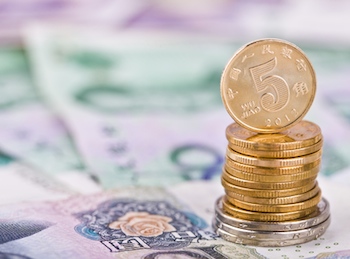 Panlin Capital has successfully completed a new vehice of its flagship fund for science and technology innovation, with a scale of RMB 1 billion.
The fund secured commitments from a number of government guidance funds, market-based funds of funds, listed companies, industrial capital, and entrepreneurs. Most of Panlin's early limited partners continue to increase their allocations into the new fund.
The new fund will focus on the research and development of new drugs for major diseases and the import substitution of high-end medical devices, as well as the digital and intelligent transformation of enterprise-level services and intelligent hardware on the consumer supply side.
Panlin Capital was established in February 2010. In the past ten years, it has successfully initiated and managed ten funds, including two healthcare industry venture capital funds and two consumer TMT venture capital funds.
At the beginning of its establishment, Panlin Capital got into the medical and health and the 2B track early, and was able to achieve good returns.
In the first three years, 17 projects were invested and a total of 8 A-share IPOs were received. At present, the overall IRR of the fund exceeds 30%, and the 4-year DPI exceeds 120%, the fund said.
Li Yuhui, the founding managing partner of Pan Lin Capital, said: "Our VC strategy has gradually matured and our performance has also been reflected…At the same time, investing in entrepreneurs among scientists and innovators is one of our investment focuses."
Medical treatment is a core investment track chosen by Panlin since its establishment. With the increasing ageing of China's population, the demand for prevention, diagnosis and treatment of major diseases is growing, and the domestic R&D and innovation industry for new drugs and high-end medical devices is in the ascendant.
"Medical demand is also a consumption upgrade. Only new drug R&D and high-end medical device manufacturers can solve this problem, and behind these companies need life science and biotechnology drive." Li Yuhui said.
Panlin has successively invested nearly 20 medical projects through its two professional medical funds, and is engaged in the research and development of new drugs and high-end high-end drugs for major diseases such as tumors, cardiovascular diseases, and metabolic diseases.
Its invested projects include Kaipu Biological (300639), Kangtai Biological (300601), Sheng Nuoji, Ruibo Biological, Apollomics, ABM, Affinity, Jinfang Pharmaceutical, Jinshi Biological, Antai Kangcheng and other star enterprises.
As one of the earliest VCs in the 2B field, Panlin was very forward-looking as early as 2015 when it saw the huge investment potential derived from the personalized demand of the C-side forced the intelligent upgrade of the B-side.
In the TO B field, Panlin has invested in more than 20 companies including Runya Information, E-Buy Products, Common Rail Home, Inshi Technology, Tuyang Technology, Qinyun Technology, and Ruiyun Cold Chain.