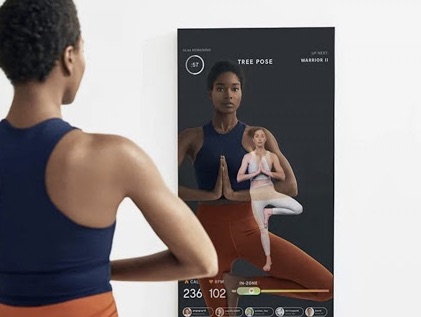 FITURE, a home fitness brand, announced the completion of a round A financing of US$65 million. This round of investment was led by Tencent, with C Capital, Cathay Capital, Black Ant Capital, CPE (CITIC Industry Fund), BAI (Bertelsmann Asia Investment Fund), and All-Star Fund participating in the investment.
FITURE's angel round shareholder Sequoia Capital China Fund also continued to invest in this round. FITURE previously received a US$6 million angel round of financing from Sequoia Capital China Fund in August 2019.
FITURE's positioning is neither a hardware company nor a fitness platform, but a company that provides users with one-stop home fitness services around fitness experience.
The team mainly provides fitness equipment, fitness courses, and interesting interactive experiences for users and their families. Through real training data, FITURE provides users with tailor-made training plans, real-time progress tracking, and build a fitness community for them.
Currently FITURE offers courses including Yoga, Pilates, Kickboxing, Aerobics, Barre, Strength, Stretching, etc. It also recruits national star coaches and established a scientific curriculum system to provide users with professional fitness guidance.
At the same time, FITURE adds social elements to the product to increase user stickiness: users can make friends, invite friends to exercise together through hardware products, check in and supervise each other together, and participate in community online challenges.
Currently, a FITURE product is ready to go on the market. It is a full-length mirror device that includes functions such as smart hardware, AI coaches, fitness courses, and professional communities.
Neil Shen, global managing partner of Sequoia Capital, said that Chinese consumers are increasingly demanding health. China's fitness industry has developed rapidly in the past few years and has become a market with a scale of hundreds of billions. "With the improvement of technology, we have seen the disruptive changes of smart home fitness to the fitness experience."
China's fitness sector has been developing for more than 30 years, but the low penetration rate of fitness users and the low retention rate of gyms are serious. The demands are far from being satisfied.
With the year-round increase in the obesity rate of the Chinese population and the increase in overall fitness awareness, the Chinese fitness market is growing rapidly.
Although the penetration rate of Chinese fitness users is not high, in fact, China is already the world's largest fitness market with a market size of more than RMB300 billion yuan.
On the other hand, China's regular exercise group ranks first in the world, and less than 20% of users choose to go to the gym to exercise. The "home fitness" use case is already a huge fitness scene in China.
Li Zhaohui, investment management partner of Tencent, said: "Tencent is optimistic about the fitness track for a long time. Interactive content is improving the user experience of fitness, and personalized and refined fitness methods will become a new type of fitness service in the home scene."